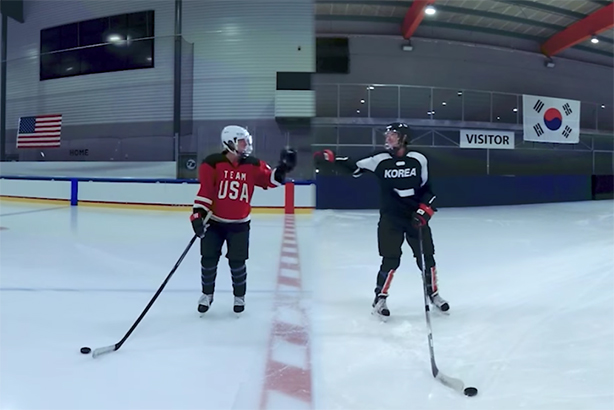 The games were mentioned nearly 18 million times on social media in English, Spanish, French and German over the event's duration (9-25 February).
The vast majority of these mentions (16.7 million) were in English, according to Brandwatch.
Nearly 70,000 of those mentions – 0.4% of the total, or one in every 260 – related to the top-tier Worldwide Olympic Partners.
Nearly a third (32% of those mentions) were of Intel, more than double the share of voice of any other sponsor.
Star sponsors
One in seven (14%) were of fellow tech firm Samsung, while Toyota and Visa both enjoyed 9% of the sponsor mentions.
GE notched up 8%, watchmaker Omega 7% and Dow got 6%. Coca-Cola got 5%.
The remainining sponsors were Atos, Procter & Gamble (both getting 3%), Alibaba (2%) Bridgestone and Panasonic (both 1%).
The campaigns
Intel's Winter Olympics campaign was entitled "Experience the moment", and showed how the firm's VR technology can bring together athletes and their far-away supporters and families.
It also used the story of two siblings playing on the ice hockey teams of different nations (below), and ran an ad campaign showing people using its VR headsets.
"We looked for compelling stories – for us, that is what the Olympics is about," Intel VP of global creative direction Teresa Herd said of the campaign. "[We wanted] to show people the impact the tech has in the viewing experience and show the marriage of technology and humanity."
The brand's technology also took centre stage during the Winter Olympics closing ceremony yesterday.
The world gathered, the athletes conquered - all while our #IntelShootingStar drones took flight with a symbol of peace. pic.twitter.com/cbg0zyeoik

— Intel (@intel) February 26, 2018
Korean tech giant Samsung ran a campaign around its SmartSuit created for the Dutch speed skating team (below).
A version of this article was first published by PRWeek