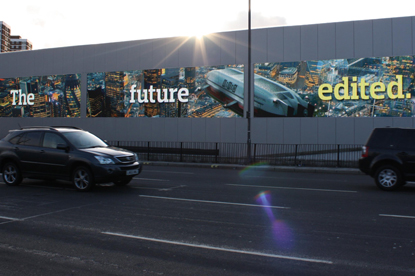 The outdoor campaign, which breaks on LED sites at high traffic points across London on 30 March, will see the ad strapline change according to the time of day.
In the early morning, between 5am and 8am, the messaging will alternate between "The future is on its 6th coffee already" and "The future is wide awake", with messaging changing throughout the day and culminating with "The future never sleeps" running from 7pm to 5am.

The campaign will also include animated digital escalator panels, transvision LCD screens at British Rail stations nationwide and digital six-sheets in the London Underground.

The online campaign for the magazine includes RSS feed banners with live news content from the wired.co.uk website and a 3D MPU and expandable MPU.
The Times will carry a 36-page sampler of the launch issue of Wired on Saturday 28 March, which will also be distributed with the Evening Standard and GQ magazine.

The campaign was created by Hurrell Moseley Dawson & Grimmer, with M2M handling traditional media, and Vizeum working on online media.

The May issue of Wired will be on newsstands from 2 April, and wired.co.uk launches simultaneously.