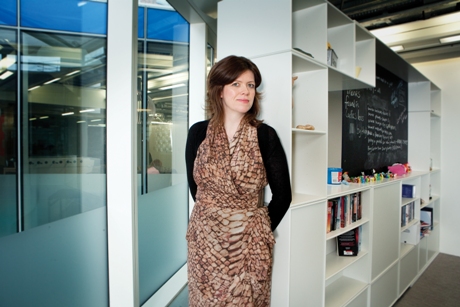 Creativity and social are two words that are rarely heard together. And let's be honest, we are all guilty of failing to make the link. Agencies: when was the last time your executive creative director praised your social team for a discussion on Facebook or LinkedIn? Marketers: when was the last time you briefed your agency to build the best relationships the industry has ever seen?
The reasons social creativity is ignored are valid ones. Within the social camp, everyone is more concerned with the "big strategic issues". Ask 100 businesses what their key focus is in social right now, and I can guarantee 50 will say "setting a social strategy" and the other 50 will say "proving social's effectiveness". My challenge is: what is the point of having a social strategy and a measurement framework if your content is without the power to entertain, inform and inspire?
Outside the social camp, few believe that social content needs to be - or, indeed, can be - creative in the traditional advertising sense of the word. There is no "big idea", no "big moment" to make the brand and, in partnership, the agency famous. And it is harder (believe me, I've been there) to explain why X outreach programme or Y Twitter handle is a triumph of strategic thinking and creative execution. Your passion is often met with blank faces.
But hear my plea: if you don't treasure and nurture and love your social content in the same way you would a 60-second TV spot, you will fail to build meaningful relationships and win in social. This is because social is the most competitive marketplace you will ever play in. Your main competitors are not other brands - on average, people follow just five brands on Facebook (source: Econsultancy) - but the friends of the person you are desperately trying to reach. What's more, you can't say one thing over and over again; you have to start new conversations every day. Unless you are Nike or Coca-Cola, that is not going to be easy.
So how can you create inspiring social content? First, don't repeat the mistake made by most businesses and talk about anything except what you actually do. There seems to be a common misconception that it is not OK to talk about products or services in social. Instead, and we have all seen it, businesses talk about their corporate social responsibilities or sponsorship activity. Let's be honest, this isn't going to deliver much return for the business.
It is true that randomly pumping out "10 per cent off doorknobs" messages is probably not the best use of social. If you broadcast this on TV to the nation, and only 1 per cent are in the market for a doorknob, that's still a sizeable audience. But broadcast it to your Facebook community of 25,000, only 250 people might be interested. What's more, they will probably be peeved to see your sales message appear next to Bob's news that he is now a dad or Sarah's 25th birthday party invite.
It's not about changing what you say, it's about changing how you say it. And this is where creativity comes in. Focus on the essence of what your organisation stands for; creatively reframe this as a conversation and pack it full of brilliant, useful or entertaining content and you will compete with Bob and Sarah. Here are a few examples.
You could easily be mistaken for thinking that B&Q is in the business of flogging gear so we can get some DIY done. Try and have a conversation in social about that. Want some MDF? No? How about a bag of nails? Unless you have the deal to end all deals, you are not going to get far. In fact, B&Q is not just about shifting paint and hammers, it's a business that wants Britain to have homes to be proud of, and its mission is to help us get there. This is an incredible space for social to play in and a creatively fertile one - half the country is probably talking about how to make their homes bigger, better, prettier. Yippee! B&Q doesn't have to talk about CSR, it can also talk about what it does: helping people make their homes beautiful.
OK, maybe retail is an easy example. Let's look at personal finance, where only a few US players have really cracked it. The challenge here is threefold; a few static products to talk about, a risk-averse organisation and a low-interest category. Of course, the irony here is what could be more interesting to talk about than money? It's top of everyone's agenda right now - how to make or save more of it. Can there be a more useful conversation to be part of? By being creative in social you can unlock a massive opportunity for financial services companies to be genuinely useful and help the nation manage money. And, in doing so, products and services become a natural part of the conversation too.
I hope my point is becoming clear. First, when you are building a social strategy or measurement framework, you should also include a content strategy. See content as the tasty filling in your social sandwich - the bit that has people coming back for more. Second, social content needs creative input as much as any other communication media. Content that makes lives easier, better and more enjoyable. Third, form relationships that will deliver fundamental business impact.
It's a much used but still brilliant example: American Express didn't go into social to sell its small business products, it went into social to refocus the entire US on the importance of small businesses. Perceptions of Amex are forever changed, and the conversations it started will not end. This is exactly what you must aim for if you want to win in social.
Nadya Powell is the director of social and emerging behaviour at Dare.
POINT OF VIEW
Facebook or Google+?
Facebook*. (*This bet is valid for six months only.) Due to the constantly changing nature of the world, really, all bets are off.
My favourite social media is ...
Twitter. I'm an addict. But I'm not going to tell you my Twitter handle. It's a closely guarded secret and involves anatomy.
I balance personal and professional in social media by ...
I don't separate the two - my personal and professional lives are totally interlinked in social - hence why my Twitter handle is a closely guarded secret.
I can't forgive ...
Brands that go into social with no real purpose, other than to be there.
The worst thing about social media is ...
The bullying it can lead to. I am already planning "the talk", giving my children hints and tips on how to manage their "social" lives.
In five years' time ...
I will have more than 2,000 followers on Twitter. I know, it's lame that I don't already.
My fantasy follower is ...
I have several: Salman Rushdie - the best novelist ever; Vivienne Westwood - the best fashion designer ever; Prince - the best singer/songwriter/musician ever; and Ellis, Mya and Tessa - the best family ever.