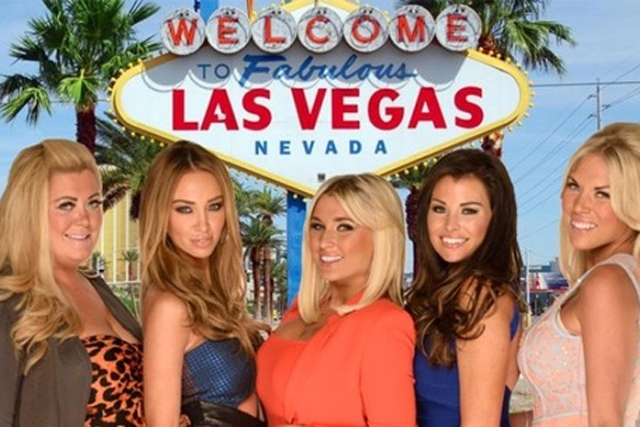 ITV presenters Ant and Dec hosted the evening, which also featured the broadcaster's stars Paddy McGuinness, Peter Crouch, Keith Lemon and Jeremy Piven.
The event took place last night at ITV's London Television Centre on London's Southbank.
In her pitch to media agencies ahead of the autumn TV trading season, Hazlitt said TV is "still the most powerful advertising medium in the world... the biggest commercial broadcaster in the country" and a "great creative partner".
Hazlitt also repeated the sentiment she made in previous comments about ITV's superiority to social media. She told the audience: "We help drive the national conversation. Without us social media would be nothing.
"In fact, looking at social media I'm beginning to wonder if without 'Towie' [The Only Way Is Essex] social media would be nothing. 'Towie' drives the conversation and the national language."
The hundreds of assembled agency and marketing executives were repeatedly informed that 'Emmerdale' is now the country's second biggest soap, behind ITV's 'Coronation Street' but ahead of the BBC's flagship 'EastEnders'.
'Emmerdale' is currently sponsored by Bet365bingo.com but will become available for sponsorship next year. ITV's commercial teams have already started to speak to media agencies about the opportunity.
Ahead of recapping popular shows such as 'Broadchurch' and 'Downton Abbey', Peter Fincham, the director of television at ITV, said so far this year ITV's main channel's share of viewing has increased by 3.5 per cent year on year.
In the same time, Fincham said, Channel 4's main channel is down around 11 per cent year on year. However, in trading terms, Channel 4 includes the contribution of 4Seven with the main channel, which would mean its share is down 8 per cent.
In her light-hearted style Hazlitt said: "There were 600 programmes on commercial TV that got more than seven million viewers in the last year. How many were on ITV? 600 were on ITV. Where were the other four? Who cares?"