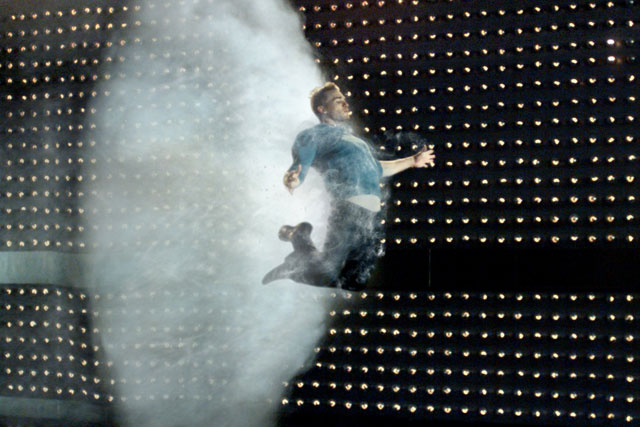 A row about tobacco advertising that hasn't been heard since the ad ban in the 1990s was reignited last week when E-cigarette brand Vype launched a TV advert.
The reason why? Vype is owned by Nicoventures, a subsidiary of British American Tobacco (BAT).
The £3.6m campaign became big news after The Sunday Times picked up on the story, even though two weeks previously SkyCig revealed it was investing £20m in a campaign that included TV advertising.
SkyCig's news made little impression beyond the trade press despite the fact the brand was acquired late last year by Lorillard, the third biggest tobacco firm in the US
So what exactly is happening within the e-cigarette category and is there reason to worry, as health minister Mark Drakeford put it, that these products are "re-normalising" smoking?
Marketing surge
There is no denying the marketing surge within the industry. During 2013, SkyCig, Vype, E-Lites, Njoy King and Gamucci only spent £8m on all media between them (see table below).
This £8m figure will be dwarfed this year by Vype's and SkyCig's campaigns alone, before the smaller marketing budgets of their independent rivals are taken into account.
Adrian Everett, the group chief executive of E-Lites, told Marketing that his independent e-cigarette brand will be back on television in April and claims that because the company "does not have the same budgets of big tobacco companies, we have to use our resources wisely with better creative".
In the last three years Everett says E-Lites has spent a total of £5m on marketing, which represents a "significant percentage" of the company's total revenues.
Burgeoning market
Tobacco firms are casting an predatory eye over the independent firms as they seek to grab a share of the burgeoning market. In January, US tobacco firm Victory followed in the footsteps of Lorillard by buying Vapestick for $70m and Everett admits tobacco firms have been courting E-Lites.
Our brief has been to go out and make a success in the e-cigarette category and where you get your market share from is not a big issue.
"E-Lites is the lead company for regulatory engagement and as a result we have a lot of conversations with large organisation that have interest in this space," says Everett. "All our conversations are around partnerships rather than acquisitions because what we feel we are missing are some additional financial resources to more heavily market and grow our products in new markets."
If e-cigarettes do help people quit smoking, then why are tobacco firms wanting to support the industry?
Simon Cleverly, director of legal and political engagement at BAT-owned Nicoventures, claims that "as a cigarette company we are fully committed to growing this category because it is a good thing for tobacco harm reduction and we are delivering on a consumer need that is good for our business".
Cleverly denies there is a conflict of interests when it comes to the business objectives of BAT and subsidiary Nicoventures because of the "genesis" of the latter has been to grow its e-cigarette brand Vype regardless of what is happening in the e-cigarette sector.
"Our brief has been to go out and make a success in the e-cigarette category and where you get your market share from is not a big issue," says Cleverly. "This is a consumer demand and we need to listen to our consumers and if they are telling us there is something they have found as an alternative [to smoking] they like then we as a consumer-led organisation need to meet that demand."
Strongly refutes
Nicoventures strongly refutes the suggestion it has set up its Vype brand in order to lure people into smoking with Cleverly arguing they are a "gateway out of smoking rather than a gateway into smoking".
Research by Action on Smoking and Health (ASH), a lobbying organisation that campaigns against smoking, appears to back up Cleverly's arguments that e-cigarettes are not a "gateway" into smoking
"There is not as yet any sign that non-smokers are taking up e-cigarettes, even amongst young people their products are tried by smokers," says ASH chief executive Deborah Arnott, "Obviously that could change so it needs to be monitored over time because these products are being promoted more and more heavily so it is a potential risk."
The Advertising Standards Authority (ASA) will launch a public consultation into the marketing of e-cigarettes at the end of the month to investigate the potential pitfalls. E-cigarette firms welcomed the consultation, arguing the current rules are out-dated and not fit for purpose.
The BCAP code includes restrictions on "brand stretching" that were put into place to prevent tobacco firms from putting their logos on non-cigarette products during broadcast ads.
These regulations were brought in before the concept of e-cigarettes was invented. meaning e-cigarette advertising is a near-impossible minefield to navigate through.
Everett said it took 14 months to get the script for its first television ad approved by Clearcast, which launched in January 2013 and was Europe's first e-cigarette TV ad.
"Interestingly radio is now the hardest media to achieve an acceptable electronic cigaretting advertising script through," says Everett. "We've had seven rejected in the last two months and they are extremely subtle and still being rejected."
Excessive use
The ASA's consultation asks whether e-cigarette brands agree their advertising should not encourage excessive use, target youths or people who are not currently nicotine users.
These are all statements Cleverly claims Nicoventures agrees with. He says: "We are not in the business of trying to increase overall nicotine usage in the population, we are very much in the business of offering a less risky alternative to people who have chosen to smoke".
The furore over the dangers of nicotine in e-cigarettes is also over-stated, believes Everett, because "nicotine is no more harmful than caffeine"
"The reason people think nicotine is harmful is because the most popular way of getting nicotine is through combusted tobacco leaf," says Everett. "It is extremely difficult to ban e-cigarette advertising when alcohol advertising is allowed."
Even if the ASA goes easy on e-cigarette advertising, the industry will then be faced with EU regulations, which are being pushed through via the Tobacco Products Directive (TBD) with a vote set for Wednesday (26 February) and if approved will come into force in two years.
Article 18 of the directive will prohibit "cross-border" advertising of e-cigarettes if they are not regulated as medicines, meaning any online, press, radio or TV advertising will be banned because they would be able to cross borders.
Divisive issue
The TPD's article 18 is a divisive issue and some 15 research scientists from around the world have written an open letter disputing the directive's conclusions.
"They have come out with some rules that by and large we think make sense, in some cases we would agree with the scientists who say they haven't entirely understand the science behind the category," says Cleverly. "So some of the provisions in the directive aren't necessarily justifiable."
With a General Election looming, it is easy to imagine the e-cigarette industry becoming a political football.
If Article 18 is approved the only way to avoid a cross-border ad ban is to get products classified as medicines, which is what the Medicines and Healthcare products Regulatory Agency (MHRA) is pushing through and will come into effect in 2016.
The MHRA is a contentious issue among e-cigarette brands who are concerned it will not allow a light-touch medicines regulatory framerwork.
"The initial desire by the MHRA to make cigarettes a medicinal product was in many ways inappropriate, impossible and stifling," says Everett.
Undoubtedly tough times await for the e-cigarette industry and, with a General Election looming, it is easy to imagine the sector could become a political football.
Scientific research indicates e-cigarettes are less harmful than cigarettes and are an effective aide to quitting and its growth rate means it could become a sector as big as energy drinks.
The debate will no doubt revolve around whether e-cigarette advertising glamorises tobacco smoking, which we will only know with time.
"The responsibility of the advertising should also sit with the brands and not with the regulators," concludes Everett.