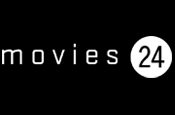 Woman magazine will sponsor large sections of the Movies 24 schedule. The on-air branding will run for the whole schedule Saturday to Monday, with five-second Woman-branded bumpers and 10-second idents in every junction. From Tuesday to Friday, the branding will only appear during the afternoon slots.
The campaign runs until the end of December and will also appear to viewers of Movies 24+.
Movies 24 launched in July 2006 and broadcasts made-for-TV movies. It has established itself as the second top movie channel amongst adults with digital cable. Woman magazine currently has a weekly circulation of 369,982.