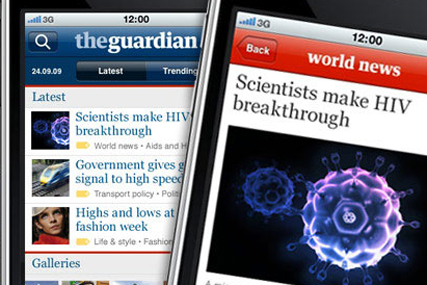 The Lady Geek report aims to dispel myths surrounding apps aimed at a female audience. Entitled 'The Female App Economy', it showed that developers are missing out opportunities by not aiming apps at older women.

Out of 16,810 smartphone owners surveyed for SixthSense on behalf of marketing consultancy Lady Geek, around 10% (1,639) were older than 55, and around a third (510) of these were women older than 55.
It also found that compared to men, women seek out how an app may enhance their lives, with social networking proving popular with the age bracket.
Belinda Parmar, founder of Lady Geek, said: "A revolution is going on within this older group, but no one seems to notice or pay any attention to these women."
According to the report, 39% of female smartphone owners over 55 have downloaded one or more apps, highlighting a gap in the market for apps aimed at an older audience.

In the past six months, women were also more likely to have obtained a smartphone, opening up opportunities for app developers seeking to push when demand will increase.
Presently, mobile phone operators are pushing smartphones as part of branding revamps to hook consumers in to the profitable apps market.
Broken down, 15.2% of women aged over 55 had downloaded one app to their smartphone, 9.4% between three and five apps, and 14.3% have downloaded more.
The most downloaded app for women over 55 is Facebook, highlighting an emphasis on social interaction.
Gaming was second most-popular within the age demographic, with one in five stating a game was their favourite app, showing that casual gaming is as popular with the older gaming market as it is across the board.
'Bejeweled,' 'Solitaire' and 'Tetris' all ranked in the overall top 20 list, compared to three in the men's chart.
Parmar continued: "The women we spoke to loved what apps could do for them, whether it be 'snacking' on a 10-minute 'Bejeweled' game, or updating their Facebook page with new photos."
Despite the findings, the study shows 61% of women who own a smartphone have not yet downloaded apps and the older market is slow to pick up on the advance in technology.
Parmar urged manufacturers to rethink their marketing strategy and not focus on the typical under-30 age range.
She said: "Nokia have a very big appeal, as do Apple within the older market. The barrier manufacturers need to overcome the fear factor with older people in the market - they need to reassure older users they can use their phones."
Stacy Takaki, global strategy director at Publicis, said: "The future of marketing is participation. And the big clue to getting women to play more with apps is in the name ... application. Women want a very simple question answered: "how does it apply to my life?"
Apps present a wealth of revenue opportunities for marketers. Jamie Oliver's recipe app proved popular with women, showing that if an app has value, women are no less likely to spend money on downloading an app.
The app suggests recipes based on ingredients and links to Ocado's shop to purchase them from the user's mobile phone.
The report comes in the week that 50-year-old TV chef Nigella Lawson also released an iPhone app.