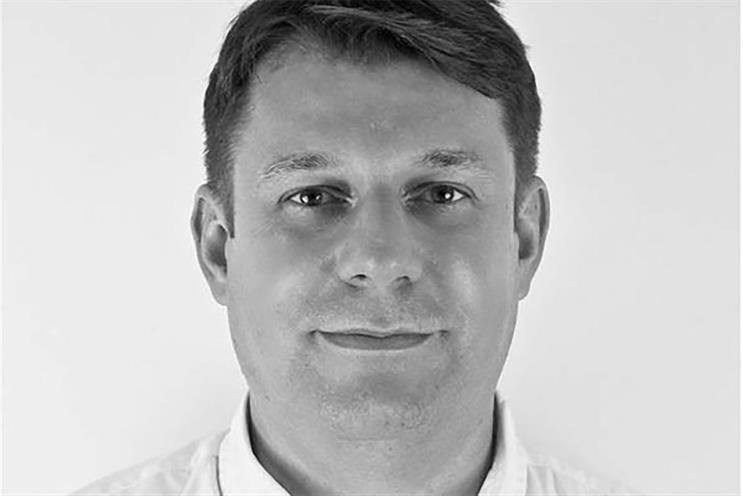 Who faces the challenge?
The ongoing "gender issue" can so often be written from a negative stand point. As a male CEO, writing this article is important to me because it is an issue of people not of men against women.
As the owner of a consultancy recruiting into creative roles for the past 15 years, I have first-hand experience of the gender struggles within this industry and want to encourage us, as an industry, to pull together and change the way we think and look at gender and stamp out the issue altogether.
When did it become a problem?
The nation has been hooked on the super glamorous series Mad Men exploring the world of advertising in the 1960s, where the men ruled the roost when it came to ad campaigns, although it was often women who either wrote or inspired these ads.
We've obviously evolved over the past 50 years, with women in all industries smashing through the 'glass-ceilings' to success, but why is it that when surveying the Who's Who of the Creative A List – so few women still appear?
Females make the vast majority of "consumers" in the UK, and yet many would admit they feel advertisers today misunderstand them. It seems startlingly obvious that to resolve this issue we just need women at the helm of the leading advertising and creative agencies – simple, right?
Where did it all go wrong?
There is an almost 50/50 split between male and female students doing creative courses at art colleges.
Then as you move into working creative departments – again there are many quirky individuals but still a fairly even gender mix, although the latest census from the IPA says that 75% of copywriters and art directors in IPA member agencies are male, so there is still a lot of work that needs to be done at this level.
The real glaring slant occurs when you look at the senior and board level of creative agencies where the lack of women is definitely more noticeable.
However, it is promising to see the latest 3% conference showed a vast increase in the number of female creative directors, from 3.6% (2004) to 13% (2014) so we're definitely heading in the right direction.
So women enjoy creative, study it and work in it but do not always stay in the industry? It becomes clear that this unequal gender gap is not a recruitment issue, it is a retention issue.
What can we do now?
No-one can doubt the importance of "diversity" when it comes to creating a successful business.
In creative, even more so than other industries, this is true because it is the different views, quirks and inspirations from different ages, ethnicities and genders that create the most exciting ideas.
However, ironically, when a woman reaches the point in her professional life to take on a senior role, it can often coincide with a time in her personal life when a family is also of importance, and agencies need to understand this cycle.
So what can the creative industry do to retain the female talent?
We need to make it hard for them to leave, but if they do leave, make it more attractive for them to return. So many agencies are not creating an environment that understands women.
Consider the difficult choice women may have to make between their job or a family. Help them to have both, whether that be flexible hours or different ways of working – accommodate them as much as you can.
How can individuals make the change?
Creative departments are constantly evolving and broadening, meaning individuals from a wider range of professional backgrounds can move into creative at a later stage of their career.
Perhaps more females will arrive at these senior creative positions via an alternative route. Never rule it out, always look at gaining a vast array of experiences - you never know where it will take you.
While there are plenty of women who know how to be heard, there are women in the industry today who do not speak up enough.
As a woman, ensure you always stand up for yourself. You know better than anyone where your strengths lie so shout about them and have self-confidence.
Hannah Sanders, director of talent at JKR, sees this as a real issue She said: "I see women underselling themselves all the time.
"There is a tendency for women to wait until they know they can do the job perfectly before putting themselves forward for promotions or opportunities.
"I would encourage women to be more confident in knowing that they will be able to build those additional skills once they are actually in the role."
Final thought….
While we might never get to the root of the issue or change the industry overnight, it is great to see so many businesses and agencies taking heed of the issue and doing wonderful things to overcome it.
Let's blow stereotypes and gender gaps out the window and hire people for their talent regardless of their responsibilities outside of work or the quota you need to hit.
As an industry we strive for a call to change and look towards the bright side for the "women of tomorrow".
Toby Thwaites is CEO of Purple, the specialist recruitment agency for the creative industry