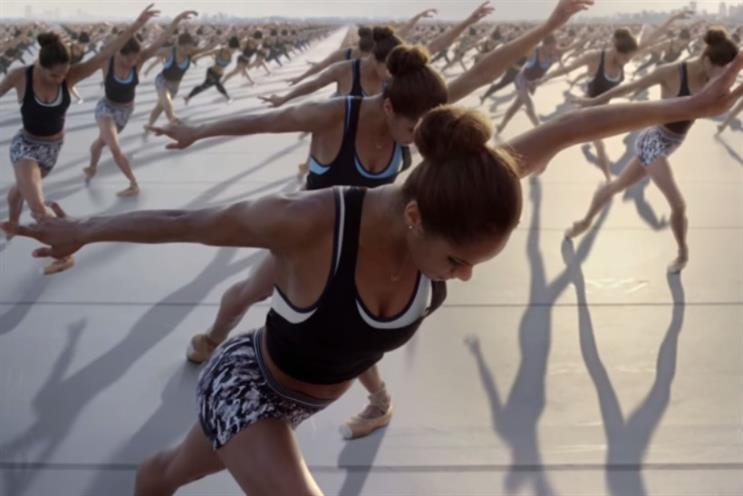 Speaking on a panel at Advertising Week Europe, about the opportunity in sports marketing for women, Carroll said that when Under Armour started marketing to women "we didn't get it right" at first.
The brand has since won creative acclaim in the US for its female-focused ads, featuring ballerina Misty Copeland and supermodel Gisele Bündchen. At the start of this year, it rolled out its first global women's campaign, featuring the US gymnastics team.
Nike has been ramping up its focus on women too. Its #BetterForIt campaign last year was its largest advertising campaign targeting women to date. Sports crazes like Crossfit and yoga are driving demand for women's sportswear. Meanwhile yoga apparel brand Zakti Active is moving into men's apparel.
Katie Mulloy, editor of Women's Health, said that health, rather than aesthetics are important to women these days. She said putting athletes and supermodels on the cover does not sell as many magazines. "Everything should feel inclusive, not intimidating."
Caroll said Under Armour is exploring this idea with its marketing for women. "It's about mind, body and spirit. You want to feel better, that is what we are tapping into.
"Working hard to feel good – not just physically, but mentally – that is the key driver for my industry, not using the most famous athlete," he said.