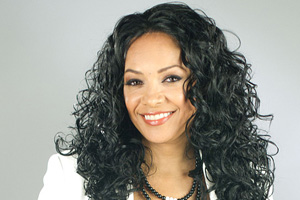 Will there be anything new at this year's MOBOs as a result of hosting it at The Hydro, as well as celebrating 18 years?
We're getting ready for this year's anniversary ceremony to be the biggest and the best yet – saluting the past and inspiring the future. We're building upon all the achievements made in the last 18 years and laying a great foundation for the next 18.
This year's venue in Glasgow, The SSE Hydro, will open its doors to the public at the end of September and will host the MOBO Awards as the very first televised event around the world. This 12,000-capacity venue offers a number of additional opportunities for the staging of our show.
Running up to the show we have a host of activities taking place including the MOBO Acoustic Sessions – a special three-part live and streamed acoustic performance series taking place from July to September.
The MOBO Tour, a two-week nationwide tour, willl start in October, and MOBO Unsung will be a six-week online talent competition for music artists to gain exposure.
Why did you choose to host the 18th MOBOs at The Hydro?
The MOBO Awards last visited Glasgow in 2011 as part of a three-year partnership with EventScotland, the national events agency, and Glasgow City Marketing Bureau. This will see MOBO return to host the annual awards ceremony once more in 2015 again at The SSE Hydro and marking the show's milestone 20th birthday.
Which suppliers do you have on board for this year's event?
Under the agreement with our Scottish partners, MOBO will have access to banner and poster sites in Glasgow. Cameron Productions will provide screens and event furniture, Blythswood Square Hotel is the official VIP hotel for the MOBO Awards. Logistik will again be the event production company, and Done & Dusted will be the TV production company for the fifth time in a row.
What will the partnership with Glasgow City Council entail?
MOBO intends to bring more than just the awards ceremony to Glasgow. It will be working with its partners on various activities within the city under 'Celebrate MOBO'. This will help develop a positive legacy to build upon when MOBO returns in two years' time.
What will the 'MOBO 18' activity with HTC consist of?
Our official partner HTC as part of the 18th anniversary celebration will be working with us to launch competitions with money can't buy experiences for lucky fans to win throughout the country.
Comment below to let us know your thoughts.
Check out the latest Women in Events campaign news on our Women channel, and read exclusive print-only features on the career paths less travelled in the Jul/Aug issue of Event. Get it by subscribing here.
Follow @samedwardsevent