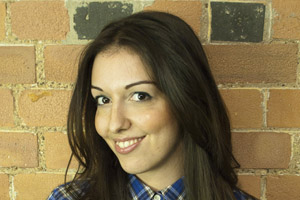 You have written your own book, Experiential Marketing: A Practical Guide to Interactive Brand Experiences. Why did you decide to do this and how successful has it been?
The book has been very successful, I'm delighted to say. I have been approached several times since to do others and am currently in talks to bring out a second. The book found success internationally, in countries as far reaching as the US and India, and is being used widely as an academic core text as well as being enjoyed as a marketing and business book. Writing the book was a natural step for me. I had already been regularly writing and speaking on different aspects of event planning, and the experiential marketing methodology for many years.
Why did you decide to get involved with developing the experiential marketing masters degree at London Met?
I was approached by the university after they saw my book and they asked if I would work with them to help develop a masters degree and its experiential modules. It was an honour to be asked and I was delighted to be involved as this is an area I am passionate about.
Integrated live brand experiences are where the future lies for content marketing. As a team we have been pioneering experiential marketing planning methodologies that facilitate placing brand experiences centrally within marcomms plans, and establishing a framework for this process is essential.
Developing the degree enabled my methodologies to reach a broader audience, and teach the step-by-step processes in depth. We are regularly asked to give talks to brands and at industry events, so to be able to also help educate the next generation of marketing professionals was a fantastic opportunity.
How important to you has it been to be part of developing this qualification?
Helping to develop the MA qualification is really important to me, as it is our belief that the integrated experiential marketing methodology, which places real world brand experiences at the centre of marketing planning, is the future and will continue to evolve and develop.
This concept can be seen as disruptive, so to be able to address and educate the brand marketers of tomorrow is a great opportunity that can only help to enhance the awareness and understanding that experiential marketing is a methodology, not just a channel going forward.
With both the book and co-developing the MA qualification, you have been involved with the educational side of the industry. Was this always in your career plan and how important has it been to be involved teaching young talent?
It had always been part of my career plan to create something that would ultimately make a lasting impact. The educational route has become a vehicle for this. I feel it is very important to be involved in teaching young talent. The people studying today are going to go on to be the next generation of marketers. To be able to influence and inform clients, they need to be able to reach a level of understanding before they enter the industry.
How did you work your way up to become the chief executive of your own agency?
I have always been passionate about communications and from a young age I was organising my own events. This started out as events in the music and youth markets, but I was also interested in gorilla and street marketing. While I did briefly work for a couple of companies when I first started out in my career, I have always been doing my own thing.
My passion for live brand experiences continued to grow and having successful run events for brands across a broad range of sectors, it was a natural step for me to build on this and launch my own company. One thing you quickly learn when entering this sector is that it's not a normal job.
Were there any lessons you learnt along the way when setting up Electrify?
I believe it is really important to have a good work-life balance and to be passionate about what you are doing. Always try to under promise and over deliver and to strive for excellence rather than greatness. I am also a great believer in helping other people where possible – not for a commercial reason but in a completely unrequited way - as goodwill goes a long way.
Management wise, make sure you are growing talent from the ground up, rather than always trying to recruit someone readymade. Some of our strongest people have grown with us in this way.
In this industry you also need to be able to spot intelligent, lateral thinking and ambitious young people who will be able to cope with the uncertainty of the experiential and event industry, and who are flexible to be able to apply their skills and thinking to any project, opportunity or problem.
Throughout your career, have you had any mentors or role models, within or outside of the event industry, who you feel have been instrumental in your progression?
I look up to a number of inspiring entrepreneurs, including Luke Johnson and Julie Meyer. I also have a number of friends and mentors from within the industry and broader business world, who have supported and inspired me along the way. They include Fraser Harper of LN-CC, Spencer Gallagher, originally founder of BluHalo and now of Cact.Us, and Duncan Cheatle the founder of Prelude Group and The Supper Club, which supports Britain's growth business and entrepreneurs.
My dad Jonathan Smilansky, also an author and from a successful corporate HR background, has been a great mentor, his advice and support on management issues has been invaluable to me.
Comment below to let us know what you think.
For more in-depth and print-only features, showcases and interviews with world-leading brands, don't miss the next issue of Event magazine by subscribing here.
Follow @samedwardsevent