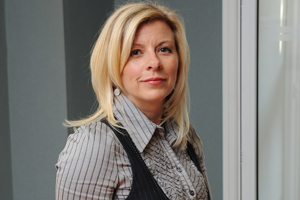 At a breakfast briefing yesterday (17 July), hosted by Zibrant and the Government Equalities Office at MWB Business Exchange, senior executives and business owners met to discuss diversity in the workplace.
Sharpe quoted statistics published by Event magazine on women in the event industry to illustrate why women need to be more confident in talking about their achievements.
She said at Zibrant 75% of her staff are female, and 50% of the company's board are women. She highlighted the flexible working options that are available at the company, and recognised the value of retaining female talent.
"Clearly, the business needs still have to be serviced, but by offering flexible working to women companies can retain their talent for the long-term. Women who return to work tend to be very loyal to a business and stay on for years afterwards," Sharpe said.
The event raised awareness of the government's Think Act Report initiative – a scheme companies can sign up to for free that helps to promote women and equality within their organisation. Almost 100 businesses are signed up to the scheme, including Zibrant and Southbank Centre.
Keynote speaker Jo Swinson, MP parliamentary under secretary of state for women and equalities, said there remains a full-time gender pay gap of 10% in the UK. This rises to 20% in part-time roles.
"My ideal would be for anyone of any gender could go out and achieve whatever they wanted in their career," she said. "Currently, however, there are still many more men than women in senior positions."
Swinson said the government aims to pass shared parental leave by 2015 to help both parents share childcare responsibilities and aid flexible working.
Ruth Grant, a partner at Hogan Lovells International responsible for people development, also spoke at the event on the disparity between male and female partners in the law firm.
"We hire 50% female graduates. At associate level the statistics remain the same, but by the time they reach partner level we only have 22% of women," she said.
Comment below to let us know what you think.
Want to find out more about our Women in Events campaign? Visit our dedicated Women channel online for the latest interviews and stories, and read exclusive campaign features in the print issue of Event. You can get it by subscribing here.
Comment below to let us know what you think.
Follow @rachelbullevent