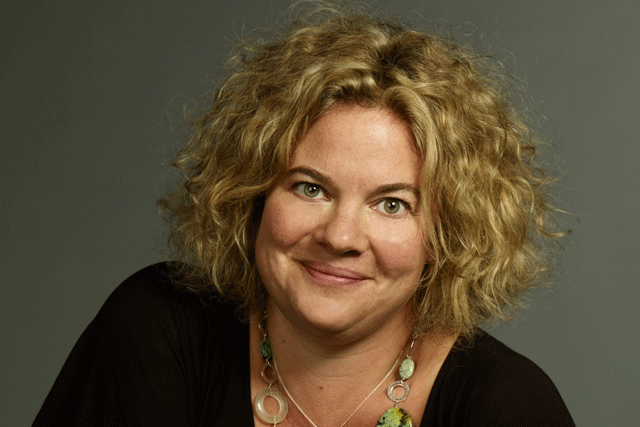 Being a woman has been a boon to my career. Newspapers have to appeal to the 50% of the population who are not male, and, too often, media offices are overwhelmingly full of chaps in blue shirts.
The necessity to serve the female reader means that a woman's perspective is essential, so being the only one – or in a minority in the room, as I am afraid is too often the case – not only means you stand out, but that your opinion is actively sought.
Not that that means everything is plain sailing. Pointing out that the stories about women on a news list feature only arm candy, rape victims or fashion, rather than women with agency, doing something in their own right, is not a route to popularity.
Nurturing talent
As a female boss, I have always had a rather maternal relationship with my staff – I feel I have a network of journalistic "children", youngsters whom I have brought on and love dearly, encourage and hope will throw me the odd bit of freelance work when I am on the way down. Indeed, seeing so many of them flourish and do great things is one of the great pleasures of being in charge; nurturing talent and seeing them shine and prosper is one of the best parts of the job.
I'd advise any young woman to be brave, go for it and speak up. We need more women to have a guiding hand on the first draft of history.
As a working mother, I've benefited from working for enlightened bosses. After my first pregnancy, when I was news review editor on The Sunday Times, my editor suggested I work from home on a Wednesday. If he hadn't, I would have quit.
Looking back, those years are a fog of tiredness. My section went to press at 1am on Saturday, so I was often a zombie when my kids woke early that same morning. But on the work/life balance front, technology has been tremendous. Being able to get email on a mobile phone changed my life – it meant I could be with my kids and still be in touch.
I don't mind where or how people work, as long as they produce the goods. For women, particularly, being judged on outputs – articles written, scoops got – rather than hours in the office makes all the difference.
These days I am editorial director, but also a columnist, which allows me external forays into other worlds. I'm sure remaining at the coalface makes me a more sensitive and understanding editor.
I've always believed in having as much of it all as I have energy to take on. It's amazing what you can fit in if you try (and have a supportive partner).
Ultimately, I'd advise any young woman to be brave, go for it and, above all, speak up – your opinion is just as valid and pertinent as anyone else's. We need more women to have a guiding hand on the first draft of history. But to do that women have to step up, realise that everyone is scared and go for it anyway.