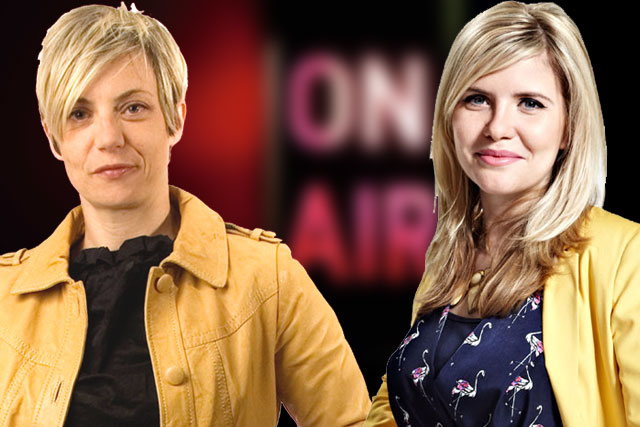 The radio sector is being forced to take a long, hard look at itself this week after a snapshot study revealed that women still account for only 20 per cent of solo radio broadcasters, and the figure drops to 12.5 per cent during the peaktime breakfast and drive-time hours.
Carried out by Sound Women, the networking group for women in the UK radio industry, in collaboration with Creative Skillset, Sound Women On Air appears to provide quantitative evidence of the gender bias many have long feared exists in both commercial and BBC radio stations.
Conducted during the week commencing 18 March, the research also found that, for radio shows hosted by more than one person, listeners are nearly ten times more likely to hear two or more male presenters than they are to hear two or more female presenters.
The journalist and broadcaster Miranda Sawyer believes today's problem can be traced back to common hiring practices and misconceptions held within the industry more than 20 years ago.
"I remember a time when radio stations didn't hire women at all, so we've created a backlog with a dearth of experience," she points out. "In the 90s, there were stations which literally said: 'We're not hiring women at the moment.'"
Steve Parkinson, the managing director of Bauer Radio London, started his career at Metro Radio in 1990 and recalls how attitudes were back then.
"The old-fashioned view was, if you were preparing a show for women, you looked for a male presenter," he admits. "I do remember being in focus groups and that being a recurring theme at the time."
Parkinson, who is now responsible for a portfolio that includes the Heat, Magic and Kiss stations, where female representation is said to be "well above the averages" reported in the survey, thinks the problem arose from women being conditioned to hearing male voices, but he adds: "I really do think times have changed."
However, the research suggests there is still much to be done. Emma Barnett, the women's editor at The Daily Telegraph and a Sunday drive-time presenter on Global Radio's LBC, believes the current situation is exacerbated by the lack of a clear route into presenting.
"It often only comes about through force of personality, persistent networking and actively pushing yourself forward," she says. "Men have traditionally been better at ticking all these boxes."
Barnett argues that it is important women are judged in the same way as men when they put themselves forward: "They need to be viewed as confident rather than cocky, and outgoing rather than bossy, by those in the hot seats driving these decisions."
Sawyer hopes the survey will act as a wake-up call for those in radio, stressing: "It's not difficult to rectify."
She identifies two strands to the problem – media managers not casting their nets wide enough and not enough women putting themselves forward.
Anecdotal conversations with senior executives at Global, Absolute and Bauer confirm that the number of demos sent in from men still far outnumber women – in many cases by as much as ten to one.
Noting that the survey is the first of its kind and unfunded, Sawyer is calling for industry-wide investment to explore the issue in greater depth.
"These things are important," she says. "People need their minds opened. We need more research and more encouragement for women to apply for jobs. Just over 50 per cent of listeners are female, so why not get their experiences and voices on the radio? It's 2013, for God's sake."
More comment: Why recognising the gender imbalance is a signficant first milestone