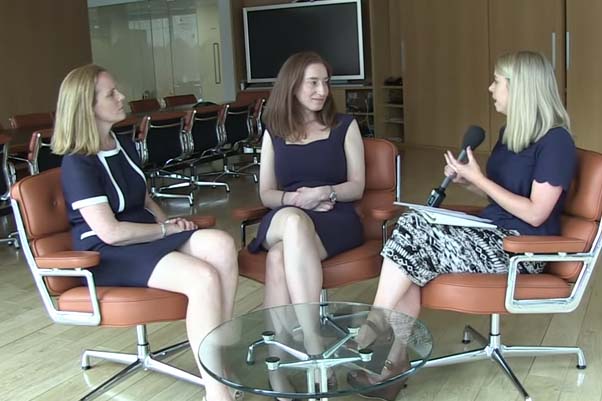 As part of The Wall's vlog series, Sarah Lawson Johnston and Tracy Fry, European managing director and senior product manager at Mediaocean respectively, tackled a number of topics involving women working in technology.
Job opportunities
For women already working in the marcoms sector and who have gone down a more traditional route – PR and communications roles for example – Lawson Johnston said role models and educational groups such as Girls in Tech London and TechUK's Women in Tech council were key.
She explained: "It's all about finding someone you can talk to about different roles and whether you have the right skill-sets."
Fry started out in a client service role before moving into the development team at Mediaocean.
She said: "I had some role models and people I could talk to who encouraged me into a role in technology.
"From there I moved into a product role, so it is possible to change at any point during your career."
Lawson Johnston said the opportunities that both women and men can grasp within the technology sector are data-driven technology roles, but people working within the marcoms industry must give these individuals confidence in order to pursue them.
Stigmas
We only have to look at the latest news headlines to see the numbers of women in technology and digital marketing roles is below par. Digital recruitment agency The Candidate's Women in Digital report highlighted there are nearly twice as many men currently working in the sector than women.
Of the 150 digital businesses surveyed across the North of England, the report found that there was a severe lack of females in management roles, with 156% more men taking up these jobs.
Lawson Johnston said the main myth surrounding women in technology was that they were not interested in technical roles.
She explained: "It's a generational thing. Schools are the way to progressing and females thinking they can do this sort of job."
Team work
Fry's experience working in product development has taught her that a team with more gender diversity will come up with more diverse solutions and ideas.
According to Lawson Johnston, it makes sense to have an even gender split in technical teams because of reaching consumers.
She said: "If you look at consumers, half of them are female, so it would make sense to have half the people trying to target them to be female."
As a problem-solving technology provider, Mediaocean values diverse teams, Lawson Johnston said: "For our company this is really crucial because we always get requests from agencies about how we can solve problems.
"So having men and women on a technical team is vital."