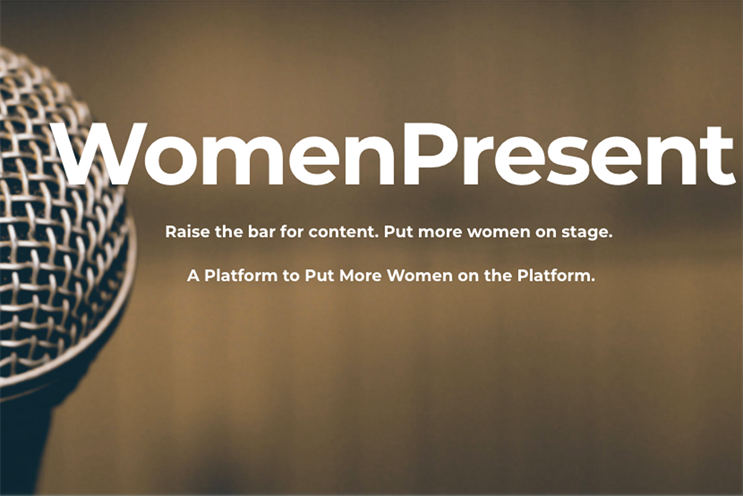 But women are often reticent about putting themselves forward at events and event organisers, in turn, find it hard to find women willing to take the stage.
Even Adtech Inclusion Summit's organisers struggled to find female ad tech chief executives to take part in their panels.
"And when we did find women CEOs to ask, too often, they said no to the opportunity," Dora Michail, managing director, Digital, Telegraph Media Group, said adding that it's known among event organisers that you have to ask ten women to get two to accept, but if you ask ten men, all ten will accept.
To address this, Cadi Jones, commercial innovation director for Clear Channel Outdoor, has launched WomenPresent, a new technology platform (now in development) that will connect event managers and content leaders with women who are willing to share their knowledge and expertise as keynote speakers, subject presenters, panel members and moderators.
"Too often I've been the only woman to speak at a panel, or in a speaker room at conferences," Jones said while announcing the launch of her platform at the summit.
Jones is currently looking to raise funding for her platform which she believes is necessary for the health of the industry.
"WomenPresent is not about reducing men's presence on stage – we're all for all people with expertise sharing great content at events – but we are keen to achieve gender diversity, ensuring a variety of different voices are heard," she said.