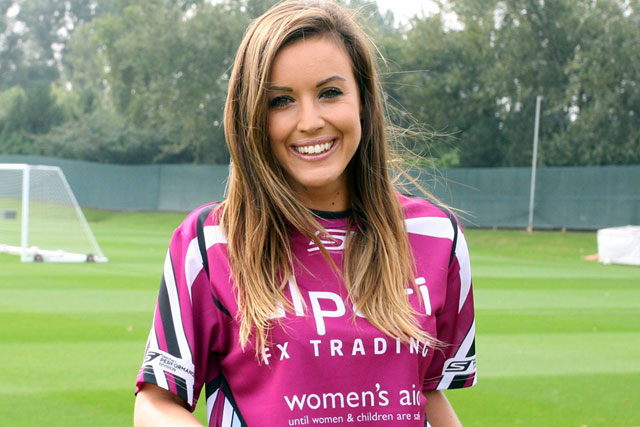 The Minimart will create two films for the charity, which will launch next year ahead of the World Cup in Brazil.
The campaign responds to the fact that incidents of domestic violence increase by 25 per cent on days when England play international football tournaments, and ten per cent on the following day, according to research from Women's Aid.
It will include an online video and a second video that will air in cinemas and online.
The first film will be seeded online in January 2014 and centres around the football presenter and Women's Aid ambassador Charlie Webster, who is running a 250-mile ultra-marathon to support the charity.
Webster will visit more than 40 football clubs between Liverpool and London from 26 January to 1 February next year as part of the campaign. Footballers and other celebrities have signed up to run sections of the marathon with her in a bid to raise £100,000 for Women's Aid.
The charity is promoting the event on social media with the hashtag #CharliesBigChallenge.
In the first film, Webster will run down a street, while hearing noises from nearby houses that could be the result of domestic violence. A voiceover will ask whether those suffering domestic abuse should stay in their relationships or "run away", before explaining Webster's running challenge.
A second video will run online on YouTube and in cinemas in the lead-up to the World Cup in June 2014. It will be a hard-hitting spot, without Webster, looking at domestic violence and what football fans, clubs and players can do to prevent it.
Ed Chilcott, the founding creative partner at The Minimart, said: "When you first hear reports that domestic violence increases after football matches, it sadly makes sense.
"However, it also gives us a great vehicle to make a real difference, because being such a tight community, football enables us to target offenders and those around them in a way that forces them to confront the issue.
"The films we are making for Women's Aid will draw attention to the issue in a powerful and memorable way, and will help to raise much-needed funds for the ongoing work of the charity."