Women's Aid "The pattern of abuse" by Engine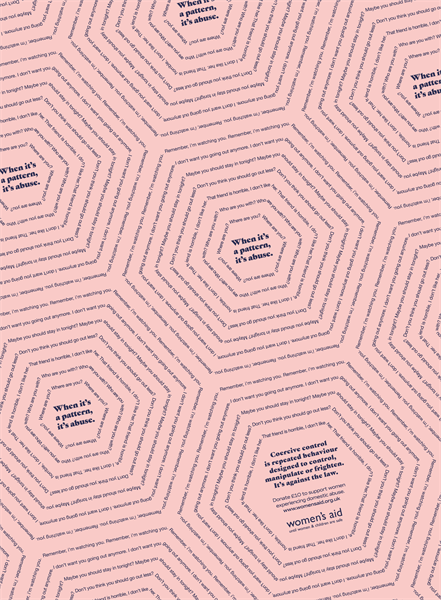 Domestic abuse charity Women's Aid Federation of England is raising awareness of coercive control with a carefully hidden print ad.
The ad – which appeared in this month's Vanity Fair – shows a pink background alongside a series of small-font phrases in a hexagon formation. Upon closer inspection, the pattern is made up of abusive phrases such as "where are you", "don't you think you should go out less" and "remember, I'm watching you". In the middle of each hexagon reads: "When it's a pattern, it's abuse."
This comes after police recorded 17,616 offences of coercive control in the year ending March 2019, with 97% of defendants prosecuted for coercive and controlling behaviour in the year ending December 2018 being male (according to data from the Crime Survey for England and Wales). It was created by Jason Keet and James Hodson, while media is supplied by Conde Nast.