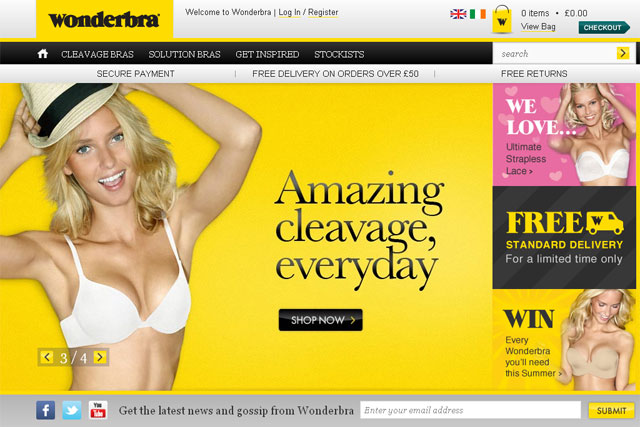 The lingerie brand does not have any bricks and mortar stores in the UK, though its parent company DB Apparel has eight outlet stores through which it sells its range of brands.
The new site has been created by Venda and replaces the previous website www.wonderbra.co.uk with the www.wonderbra.eu domain, to target customers in both UK and Ireland.
The Wonderbra brand has made the new site transactional in order to meet the demand of its target consumers, which the brand claims are heavy online users.
A marketing campaign comprising social media activity, search engine marketing, display activity and email newsletters is also being run in order to drive traffic to the site.
Creative on the site features products modelled by Adriana Cernanova, the face of Wonderbra, and will include regular competitions, fashion articles and news.
A Get Inspired section of the site will host video content and include social media sharing functions.
The content on the site will reflect marketing activity as Wonderbra looks to run fully-integrated marketing campaigns.
The site includes a store finder to allow users to locate products on their local high-street or through online retailers.
Follow Matthew Chapman at @mattchapmanuk