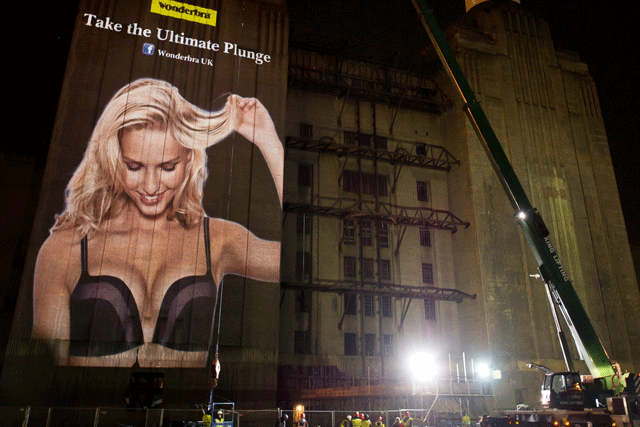 The campaign, created by Iris, targets women aged 18 to 25 who are fashion conscious and who will wear the latest seasonal trend of dresses with plunging necklines, which the new Wonderbra is designed to accommodate.
The campaign launches today (7 December) with a live event, in which Wonderbra fans will complete a bungee jump in front of London's Battersea Power Station, with a picture of Wonderbra girl Adriana Cernanova projected onto the building.
The campaign also features digital and PR activity and will run for a month.
Lydia Bright will be producing exclusive Facebook content in collaboration with Wonderbra, engaging with fans through print and online interviews, and online product demos.
Consumers who follow the campaign on Facebook and other social media forums and who participate in the "Take The Ultimate Plunge Style Challenge", will also be entered into a draw to win a style consultation with Bright and a VIP night out in London.
The Ultimate Plunge Bra is Wonderbra's deepest cleavage bra to date
Julia Nolan, marketing director, Wonderbra UK, said: "The Wonderbra girl is constantly seeking out and sharing fashion and style ideas online, so we will be focusing on social media to create buzz and engagement. Iris has created a campaign which will excite and inspire our audience, generating talkability to ultimately drive purchase."
During Breast Cancer Awareness month, Reckitt Benckiser created the world's largest bra as part of its Vanish brand's campaign.
llow Loulla-Mae Eleftheriou-Smith on Twitter @LoullaMae_ES