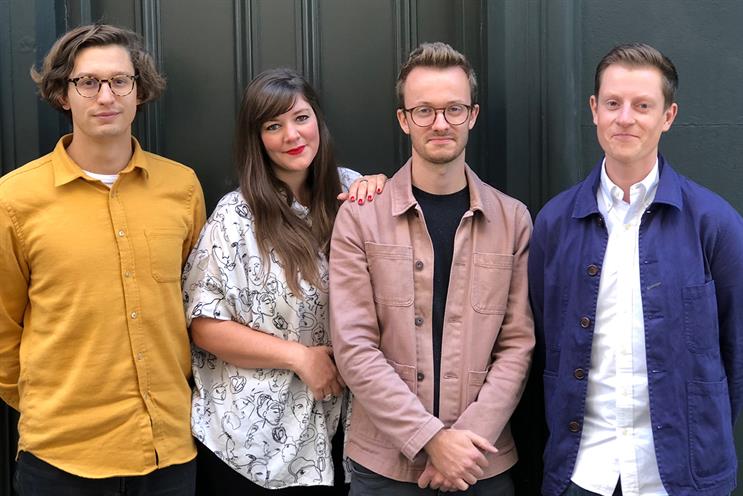 Wonderhood Studios, the company founded by former Channel 4 boss David Abraham, has made its first major hires since appointing its management team and opening for business this month.
Stacey Bird and Jack Croft join Wonderhood as senior creatives from 4Creative, Channel 4's in-house agency. The award-winning team is known for creating the Great British Bake Off trailers in 2017 and 2018, shutting down E4 for the 2015 general election and developing 4NewsWall, which presents top news stories in gif form.
The company has also poached Nick Exford from Wieden & Kennedy London to be planning director. At W&K, he led brand and communications strategy for Nike, Three, Sainsbury's and Formula One.
Jack Colchester is named senior data analyst. He comes from Bartle Bogle Hegarty London, where he was a senior data strategist and part of the team responsible for KFC's "Clean eating burger" campaign.
The hires follow Wonderhood's appointment of BBC Creative leader Aidan McClure as executive creative director, Jessica Lovell as chief strategy officer and Alex Best as chief operating officer.
Abraham set up Wonderhood earlier this year to unite advertising and broadcast programming. The company currently comprises two "studios": Studio A, the full-service advertising agency, and Studio C, which will produce programming for broadcasters and platforms. A third part of the business will specialise in media data insight and the development of future digital networks.
Samantha Anstiss will join Wonderhood in October from the BBC to lead the Unscripted development and production team. Emma Lorenz, deputy creative director of Unscripted, started in July, with a remit to oversee projects for broadcasters and subscription video-on-demand platforms.
Best said: "I'm delighted that Jack, Stacey, Nick and Jack have chosen to join Wonderhood Studios. We were on the hunt for a team that would define the culture of the company and having such a creatively driven bunch underscores our ambition."