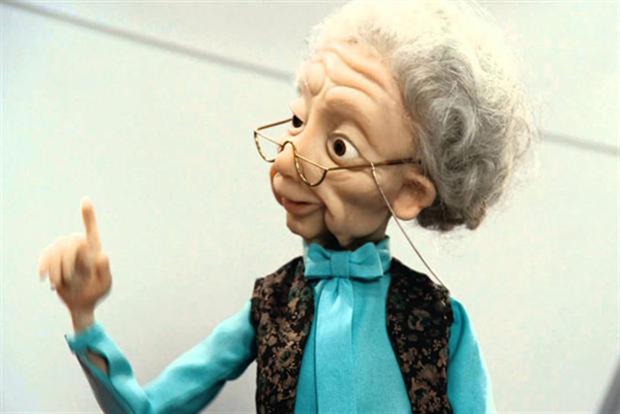 The ad depicted a conversation between Wonga's puppet characters. One of them says: "Right, we're going to explain the costs of a Wonga short-term loan. Some people think they will pay thousands of per cent interest.
"They won't of course – that's just the way that annual rates are calculated."
The ad continued: "Say you borrowed £150 for 18 days – it would cost you £33.49."
Large onscreen text then explained the total cost of the hypothetical loan. It read: "Amount of credit: £150 for 18 days. Interest: £27.99 Interest rate: 365%PA (fixed). Transmission fee: £5.50. One total payment of: £183.49. Representative 5853% APR."
One of the puppets referred to the cost of the example loan, while a third pointed to the onscreen text stating, "£33.49".
The ad drew 31 complaints and was investigated over four issues, all of which were upheld.
Most complainants argued that the ad was misleading because it confused viewers about the interest rate applied to a Wonga loan.
Others challenged whether the ad was misleading because it implied that the representative APR (RAPR) was irrelevant to a short-term loan, encouraged them to disregard the rate and "trivialised the decision to take out a short-term loan, while a minority claimed the APR was not sufficiently prominent.
Wonga countered that its objective had been to explain in a transparent manner the total "true" cost of a short-term Wonga loan, adding that under credit regulations it had to include both the annual interest rate and RAPR, which they acknowledged may have confused viewers. Wonga said it had given all due prominence to both the annual rate and RAPR.
Responding to the accusations that the ad underplayed the value of the RAPR, Wonga said that the rate was present onscreen throughout the ad and that the spot contained only factually accurate statements.
But Clearcast noted that the ASA had previously ruled that the RAPR was not necessarily a helpful indication of the cost of a short-term loan.
The ASA acknowledged that the information was reliable, but said: "However, we considered that the result of the voice-over stating that borrowers would not pay "thousands of per cent of interest", whilst on screen throughout, the ad identified only the RAPR for the loan as being in the thousands, was to blur the distinction between the interest rate and the RAPR and create confusion as to the interest rate that would be applied".
It also considered that the RAPR "was of relevance to those contemplating taking out a loan, whether short-term or otherwise, and that discouraging borrowers from taking full account of its significance was irresponsible".
The ASA ruled that the ad must not appear again in its current form.