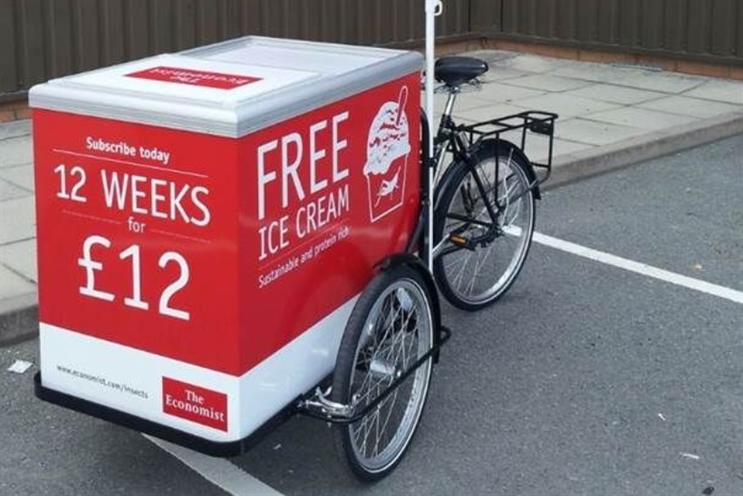 Meal worm and grasshopper are among the unusual ingredients in the ice cream being handed out by the publication to unsuspecting Londoners.
The four flavours – Choc Hopper, Scurry Burry, Strawberries and Swirls and Nutritious Neapolitan – are part of an experiential campaign to attract new subscribers, and all contain insect bits.
The bugberry ice cream idea comes off the back of the publication's 2014 story, Why Eating Insects Makes Sense, which explores using insects to feed a growing global population.
The Economist's ice cream trikes will be shuttling around London from 3 July to 17 July, potentially running into August.
Marina Haydn, who heads up retail marketing at The Economist, said: "We think this particular story about insects is the kind of mind-stretching material that our globally curious target audience will find particularly interesting, and hopefully, tasty as well."
Brand: The Economist
Agency: Sense London
---
Recommended