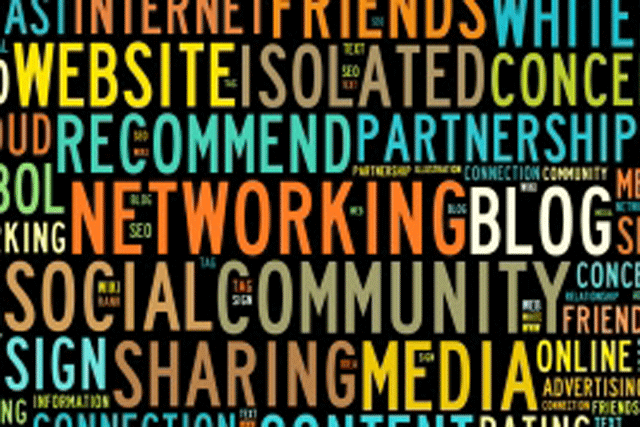 The savvy marketers among us know that one size never fits all. This is particularly true when trying to deal with bloggers and their various editorial demands, ideas and processes.
In recent years, blogs have become an increasingly important part of the marketing mix and the numerous stats available to us show that 77% of web users now read blogs.
This, plus the fact 92% of consumers are more likely to make a purchase through peer-to-peer recommendations than via an ad, means that collaborating with blogs should be an integral part of any campaign strategy.
However, our experience tells us that, more often than not, brands are unsure of how to approach bloggers, what the most effective ways to invest in them are, how to forge sustained relationships and how best to evaluate success.
Recently we brought together a group of bloggers with brand marketers to discuss their common issues and how future digital trends would effect the blogger-brand relationship.
From that group, we drew up six guiding principles to help brands when dealing with some of the leading bloggers out there.
1. Selection of the fittest (for your brand)
It's important to qualify what you're trying to achieve, who you're trying to reach and what you want to tell them. Klout, Kred and Peer Index are all useful tools that rate influencers based on measures such as inbound links or topic authority.
The modern blogger can offer you more than the traditional post
While these tools are a useful guide – especially for brands looking to benchmark bloggers against each other – they should not be considered as a definitive tool. Other factors like search engine authority and social media presence should also be taken into account and Google Blog Search will help you make sense of the some of the data out there.
When it comes to social media then it's important to remember that the modern blogger can offer you more than the traditional post, so be sure to research their social presence thoroughly and identify complementary ways that you can work with them to reach and engage a greater audience.
2. Clarity of intent
Bloggers continually reiterate to us that brands should be clear on their objectives before embarking on a relationship. High-profile bloggers are approached daily by brands, each with different intentions.
Whether you're reaching out to blogs for content, commercial or community reasons, your objectives will be different. A clear brief is likely to yield more rewarding results in the long term, as well as meaningful metrics when it comes to evaluating the campaign.
Some 74% of bloggers regularly read up about SEO, so if you're engaging with a blog to improve your position in search engines, be open and work with each other to develop complementary content and identify the best ways to share links and traffic.
If you're looking to improve sales conversion then request a fact box with a call-to-action, or perhaps a competition. If you want to develop a more engaged community around your brand, collaborate with bloggers to leverage social influence.
3. Integrity trumps all
Integrity and reader trust are vital for bloggers. It's not just about free products or fun trips abroad
For bloggers, integrity and reader trust are vital. Readers are always front-of-mind when crafting an article. It's not just free products or fun trips abroad - it's whether or not their content will engage their readers.
With bloggers now obliged to state whether a post has been sponsored, brands and bloggers alike are finding it in their best interests to find new ways of leveraging a blogger's influence on other online channels.
For example, getting a blogger to take over your official Twitter or Facebook page, or writing a guest post for your own blog, may be just as effective as commissioning them to write something on their own site.
4. Socially aware
Established social channels like Twitter and Facebook are key for directly interacting and engaging with consumers, and stats suggest that more than 50% of consumers are more likely to recommend a brand after becoming a fan on Facebook.
But it's not just the big two. Image-sharing platforms such as Instagram are now among the most appealing channels for brands. In recent months Instagram has enjoyed engagement levels 18 times greater than those of its parent, as well as a 350% increase in brand engagement.
Another reason for brand and blogger support of Instagram is the millennial migration from Facebook. With millennials being 52% more likely to make an impulse purchase than any other generation, making blogs a prime channel when targeting them should help increase conversion.
5. Relationship nurturing
A blogger knows when they're on to a good thing, so once you've taken the time to understand their aims and vision they're likely to stick close.
The most influential bloggers can receive up to 300 press releases a day, of which most are irrelevant. Furthermore, top bloggers are only likely to write about first-hand experiences, so forging a strong relationship is imperative to ensure your content stands out.
It's also worth noting that the better the relationship you have with a blogger, the more likely they are to mention (although never feature!) current promotions.
6. Is the relationship all you hoped for...
Most brands share the common issue of not knowing the best way to quantify whether or not a relationship with a blogger is working - other than direct sales, which can sometimes be hard for PR teams to measure.
While bloggers won't compromise the integrity of their blogs, they are flexible in helping you realise your commercial objectives
Once you decide to work with a blogger, be transparent about what you're trying to achieve so they can advise you on how best to work with them. While bloggers are hesitant to compromise the integrity of their blogs, they are flexible in helping you realise your commercial objectives and are usually happy to provide an analytics report featuring stats such as website traffic, reach and engagement.
Armed with that information, you can better measure the output against what you set out to do, whether your objective was to improve search engine presence, drive sales or build a more engaged community.
Real people
The influence of bloggers and the impact of working with them are no longer in doubt. Their content is now firmly part of both the information-gathering and decision-making process, and the job sits with us as marketers to identify the best people to work with and how to get the most out of our partnerships with them.
If you're transparent about your aims from the outset then bloggers are able to advise on how best to tailor content for their readers.
There are two things to keep in mind: these bloggers are real people; and most are freelance consultants in various marketing-related roles, so they know what they're talking about and know what you're after.