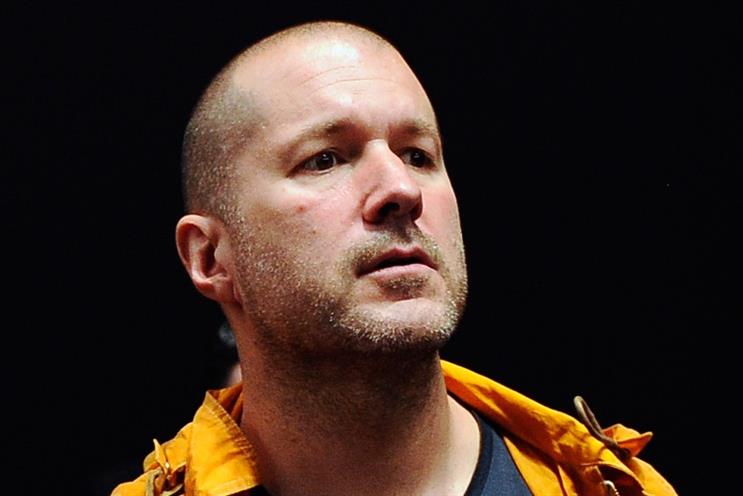 Ive joined Apple in 1996 and became key to the company's revival from a near-dead computing firm to the massive success it is today.
His journey has seen him shape the aesthetics and form of products including 1998's iMac, through to the music-industry game-changing iPod, to the iPhone and iPad
He has often been quoted discussing some of the tenets of great design, with many of his observations and insights about the discipline equally as applicable to broader, even philosophical, issues.
Problem solving
"I think so much of design is about problem solving. At Apple we try to solve problems. We try to create designs that appear so obvious, so inevitable, that you don't think really that there could be a rational alternative."
Blue Peter
In early 2013, "massive Blue Peter fan" Ive was interviewed by Blue Peter at Apple's HQ. At one point he is presented with a gold Blue Peter badge and is clearly rather moved, citing the programme as something of an influence.
"I remember one thing [on Blue Peter] really vividly, which was taking a detergent bottle that had been cut and the the top turned upside down; and it made this fantastic paintbrush holder where you could put water in, but if you knocked it over, because of the way the top had been turned upside down, it wouldn't spill.
"I loved the way that it was just products that you thought were no longer useful but reusing them. I thought that was fantastic."
Simplicity
"Simplicity is not the absence of clutter, that's a consequence of simplicity. Simplicity is somehow essentially describing the purpose and place of an object and product. The absence of clutter is just a clutter-free product. That's not simple."
Failure
"We shouldn't be afraid to fail - if we are not failing we are not pushing. 80% of the stuff in the studio is not going to work. If something is not good enough, stop doing it."
Who we are
"What we make testifies who we are. People can sense care and can sense carelessness. This relates to respect for each other and carelessness is personally offensive."
Touch ID
"iPhone 5S is our most refined iPhone to date. It is meticulously designed, engineered and crafted. But it's a remarkable innovation inside the iPhone 5S that sets a new precedent. It's not just rampant technology for technology's sake. Every single component, every process, has been considered and measure to make sure that it's truly useful. It actually enhances the user's experience.
"This care, this consideration, extends to how we protect all of the important information that you actually carry with you on your iPhone. It's what led us to create Touch ID."
Here is a video in which the fingerprint-recognition tech is explained.
Good product vs money
Finally, despite Apple being the world's most successful consumer products group, Ive explained that money-making is far from its goal, in fact money-making for the sake of making money is wide of the mark.
"Apple's goal isn't to make money. Our goal is to design and develop and bring to market good products."
---
Recommended