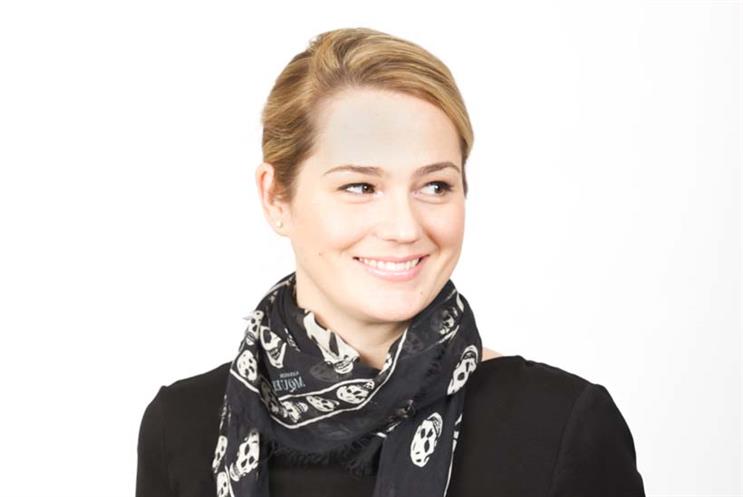 It's fair to say that Nicky's career has been as anomalous as the leading agency she now works at. She left school at 16 and was a mother of two by 20. After founding several businesses and running a football club, she made the jump into advertising at 32 years old. Today, she's one of adland's brightest stars. How did she do it?
How did you land your current role?
I met Camilla Harrison, the CEO of Anomaly, for a coffee and within four minutes of meeting her I was literally ready to follow her anywhere. By the time we finished our coffee we had drawn out a delivery model on a napkin, ordered a bottle of wine and I had rather awkwardly told her I loved her. I haven't looked back.
What does your job typically involve?
I oversee the agency's business operations and the delivery of agile, diverse solutions for our clients. I'm ultimately responsible for all of the agency's output as well as nurturing long-term growth, sustainability and commercial efficiency, so no two days are ever the same. I work closely with teams from each discipline within the agency, which enables me to create a working environment where our people can grow and (hopefully) achieve their best work.
What has helped you get to where you are in your career?
I come from a family of very strong, independent working class women who have set the most amazing example for me. They've all had challenging lives, yet they are kind, caring, nurturing and wickedly funny. Their strength and modesty set a great example for me growing up on the kind of woman and mother I wanted to be.
At what point in your career did you decide to start a family and how did this affect your career?
I left school at 16 and I was a mother of 2 at 20, so I'm a bit of an anomaly in our industry in that I had my children very young. It affected my career path enormously as I created roles for myself that worked around the welfare and upbringing of my children. I founded my first business at the age of 19, and it was only when my youngest was in secondary school that I sold my last business and entered the corporate world of advertising. It was the first time I felt ready to work outside of my own terms. Until then my whole career had worked around my children.
How do you juggle being a top creative professional with being a mum?
It's a fine balance and one I work at every day. A big battle of mine has been managing my guilt; for the hours that I spend away from home and for times when my colleagues need me but I'm not available. I constantly make choices between work and home and I hope that I get some of them right.
How does maternity leave affect women's careers in the creative industry?
When it comes to maternity, the thing that concerns me most is the process of coming back to work. Our industry can be frenetic and where commitment to your job can wrongly be based on the hours you put in and how accessible you are. This is ludicrous and unworkable for most working parents, particularly a mother returning from maternity leave who is finding her balance. It's a time that should be protected and supported and I worry that we as an industry are fundamentally not cut out for it. A great deal depends on the agency that you work for and their ethos and culture.
What helped you make the transition back to work after maternity leave?
I suspect I would have struggled to meet the demands of the industry with a young family if I were in the early stages of my career - I have so much respect for the women who make that work. It took me a while to find my voice and learn how to push back and create my own rules - something that only came with time and experience.
It's one of the things I love about Anomaly - we place huge importance on creating a culture of mutual trust and a working environment that is progressive and flexible, that attracts and gets the very best out of talent. But one of the critical factors to making this work is that we apply it not just to parents, but to all our people.
What advice would you give other working mothers in the creative industry?
Be kind to yourself. You are always doing a better job than you think you are. Whether your child is 9 months or 19 years old, I have discovered that the guilt you place upon yourself never truly leaves you – you just learn to manage it better.
Read more about Nicky and the role of project management in creative.