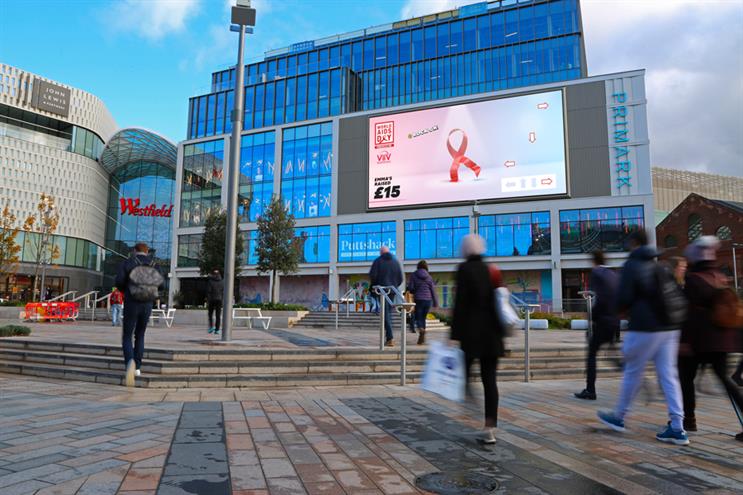 The National Aids Trust will make red ribbons "dance" on screen in response to people's movements on World Aids Day tomorrow, Saturday 1 December.
The work, which uses motion-gesture technology via Ocean Outdoor's fibre-optic-powered infrastructure, will run on London's biggest full-motion retail screen at Westfield London.
Passers-by will be encouraged to share the "#RockTheRibbon" campaign via social media to show their support for people living with HIV.
Created by St Luke's, the concept won the top charity prize in Ocean's annual digital creative competition, run in partnership with Campaign, that celebrates bold new ideas in digital out-of-home.
DOOH.com developed the experiential activity that will mirror participants' gestures and dance moves as music plays. Animation was by Third Eye Studio.
Deborah Gold, chief executive of the National Aids Trust, said: "We were thrilled to have won the top charity prize from Ocean this year, which has made it possible to deliver an exciting activation which would normally be totally out of our reach as a small charity with a small budget.
"More thrilling still has been to watch the project come together. We can't wait to see people – quite literally – rocking the ribbon on Saturday. It's sure to engage new people in the drive to improve awareness on HIV and fight stigma."