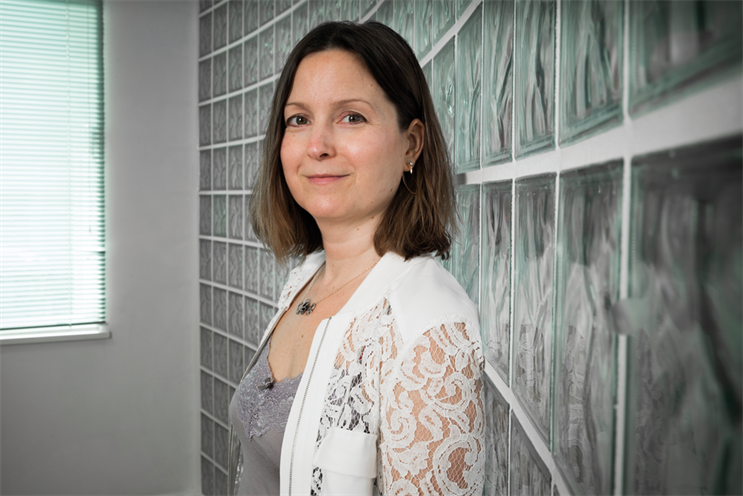 Data is changing the face of advertising, allowing brands to deliver targeted messages to the right people at the right time across different platforms.
Out-of-home is being transformed by this wealth of data – but it's only through carefully considered strategic collaborations that we can make the best use of the audience insights it provides.
With a 4.6 per cent rise in UK OOH advertising spend predicted in 2016, according to Warc, the future is looking bright. The challenge is to continue pushing the boundaries of OOH with innovation, data and all things digital.
The digital transformation of public space, data usage and new technology is creating exciting opportunities for OOH advertising, which is evolving through the proliferation of digital infrastructure with enhanced personalisation and relevance.
Globally, OOH has achieved growth in the past three years of 3-4 per cent and is forecast to grow 3.4 per cent this year and 3.8 per cent in 2017.
The biggest driver for increased data usage is to better engage customers and provide more intelligence around campaigns. We now have the ability to target audiences based on their interests and behaviours in the right context while achieving broadcast scale.
Nowhere is this more clearly demonstrated than in Exterion Media's partnership with Transport for London. Working across the Underground, the DLR, the Elizabeth line (formerly Crossrail), the Overground and Tramlink, the world's biggest OOH advertising contract demands a bold approach.
It calls for innovative ways of working together, including better data capture. It's also an incredible platform to investigate new opportunities, such as working with start-ups and beacon technology.
We have an advanced behavioural tool to help us understand consumers and their journey
patterns: Audience Behavioural Insights. Abi draws on anonymous aggregated data from 25 million
O2 customers in the UK to generate demographic and behavioural detail about Underground users.
Our award-winning consumer panel work.shop.play. is another vital source of insight. The panel has grown to nearly 11,000 members over the past few years.
We are further strengthening our data and insights through third-party partnerships, such as with Beyond Analysis, to understand audiences beyond the network and identify transactional patterns.
With this deep understanding of our audiences, we can ensure we have a world-class environment and assets to enhance their experience.
We have a bold vision for the London rail network that will transform advertising in the capital. It will enhance passenger journeys and consumer engagement for brands through more attractive assets and improved placement sympathetic to station environments.
We have also worked with experts in urban transport design and conducted station audits to elevate the customer experience.
In our view, the key to growing OOH is collaboration. Strategic partnerships will enable us to unlock new revenue streams and grow the platform. We pride ourselves on our partnerships with best-in-class data, creativity and technology experts.
We have delved into social OOH with TINT and Seenit. Recently, we deployed the first beacon-enabled ad campaign on London buses in a partnership with Shazam and Fox. We also work with other media owners, developing cross-media solutions with brands such as the London Evening Standard, Time Out and Wired, as well as with data experts, mobile and social platforms.
We are creating a city experience like no other with a new business model for OOH – built on partnerships, data and innovation.
Q&A
What would you do if you weren't in media? A forensic psychologist – I watched too much Cracker growing up.
Where do you come up with your best ideas? When I am supposed to be asleep in bed – remembering the ideas in the morning is the challenge.
What are you excited about this year? Working more closely with TfL on our new partnership.
Funniest Tweet of the year? One I can't repeat about a Walmart T-shirt that said something very rude, which it didn't mean to.
Suzy Jordan is the director of commercial strategy at Exterion Media