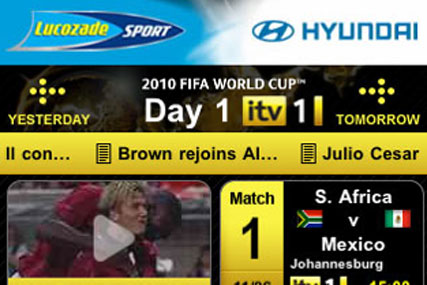 ITV is straight in at number one and the Telegraph has risen nine places to number two, while radio station TalkSport has also benefited from World Cup fever, making a new entry at number five.
It wasn't all football, as last week's number one Argos stayed ahead of the perenially popular Facebook mobile app and clothing retailer Next came in at number 15.
Vodafone and O2 also made new entries with their customer account tracking apps.
The chart is powered by analytics app PositionApp developed by Ustwo, with non-commercial branded apps removed.