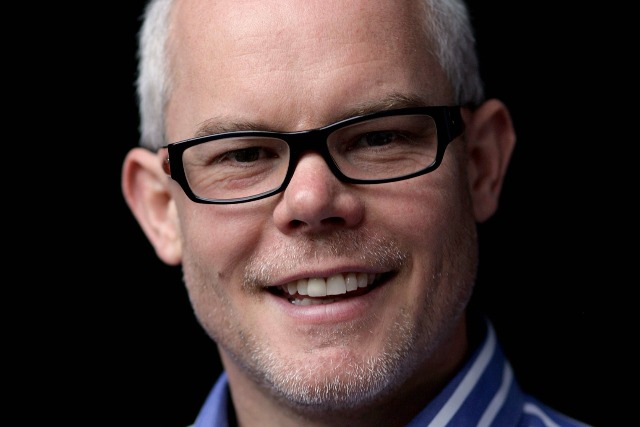 The cataclysmic asteroid-strike is coming, in the form of the mobile payments and online wallets. It could be Google, or Apple, or someone else who cracks the mobile payment conundrum, and becomes the 'Facebook of banking'.
And whoever cracks it would certainly reap hefty financial rewards. Apple already has 500 million credit cards registered on iTunes, and Tim Cook has talked about his interest in payments. What's to stop Apple or Google launching an online currency, something along the lines of the 'G-coin'?
If and when they do, it could mean the biggest threat to banks as brands that there has ever been.
How did banks get into this mess?
The problem is that banks have taught customers to become transactional, losing the relationship aspect that was historically critical to their success. They have successfully migrated customers to the internet and online banking, and left them to it.
In the UK, half of all adults and more than 75% of 25–34 year olds now manage their money online, according to the Office of National Statistics, and Pew Research in the US says that 69 million Americans do, too.
The migration has been so successful that physical banks are simply not needed. In fact, RBS has announced it will be closing more branches due to lack of demand, which for many shows the connection between bank manager and customer is effectively dead.
Online banking has been so effective that the customers who banks would like to have a relationship with no longer visit their branches. It's well known that since the financial crisis banks have become hated. They are 'too big to fail,' and banks have become silent to those of us who bank with them. A recent Edelman study showed that people trust car salesmen more than they trust bankers.
How could Google or Apple steal banks' customers?
Firstly, Apple has half a billion credit cards on the Apple ecosystem of iTunes - the world's population is seven billion.
Apple could, in future, become a payments gateway for financial transactions. Apple is engaging, trusted and consumer-savvy, brilliant at service delivery and is now delivering biometric security – using fingerprints – for taking payments.
There's no reason why Apple could not be the layer before bank transactions. The App Store could expand to encompass financial services and sell a wide range of items and services. The banks would continue to operate the 'backroom' infrastructure, the nuts and bolts of transactions, but Apple would become the showroom.
Could this be the start of the 'G-coin'?
Google, on the other hand, commands a higher trust from consumers than Bitcoin. Google is in a position to create its own, more mainsteam, digital currency – the Google coin. The business is already dabbling in financial services with Google Wallet, but a Google currency could really take off. It would then be in a position to create 'Google Banks' and this could work through Google Play accounts.
Facebook is applying for a banking licence – it already does very well as a 'shop window' for brands with targeting ads and so on. Could Facebook create its own banking boutique?
PayM, regulation and struggling to connect
Now, nine out of 10 UK current accounts are eligible for the new PayM scheme, according to the payments council. It will allow greater transfer of money through mobile phones, building upon existing mobile banking apps. It shows banks are beginning to understand consumer demand for mobile integration with banking for efficiency.
Another thing to consider is the fact that regulation is forcing up the cost of banking, creating a risk that banks will not look to take on less profitable clients. This could lead to low cost transactions being carried out by third parties such as Apple, Google and Facebook as a way to deal with this.
Ultimately banks are struggling to connect with the customer. Brands like Google and Apple are giving people what the want in straightforward way, which begs the question – could they use this brand equity to compete with banks?