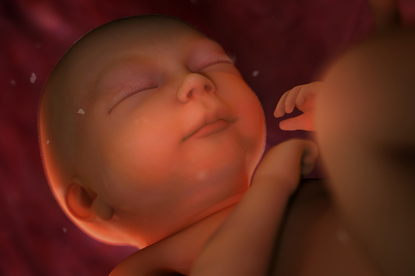 The charity has approached agencies directly with a view to compiling a shortlist and an appointment is expected to be announced at the end of this month.
The successful agency will aim to raise awareness of the charity's work in the UK, and encourage new child-sponsorship donors. The integrated agency Meteorite is the incumbent on the account and has been working with the charity since 2007.
During that time, Meteorite has created a number of DM, digital, print and DRTV campaigns, including the award-winning "would you?" work, which featured a TV ad asking the public whether they could live with knowing that 1.1 billion people around the world don't have access to clean water.
The spot was supported by a direct mail pack that consisted of a baby's bottle filled with dirty water.
In November last year, the agency also created a TV spot for the charity which showed a baby in the womb questioning whether it would be born into a life of comfort, or a life of poverty.
The ad was designed to raise awareness of the fact that unborn children have no choice over what type of life they are born into.
Before these campaigns, World Vision's ads have historically focused on its child sponsorship initiative, where donors are invited to sponsor an individual child for 60p per day.
News of the direct marketing pitch is not expected to affect Zed Media's relationship with World Vision.
The agency handles media planning and buying for the charity.