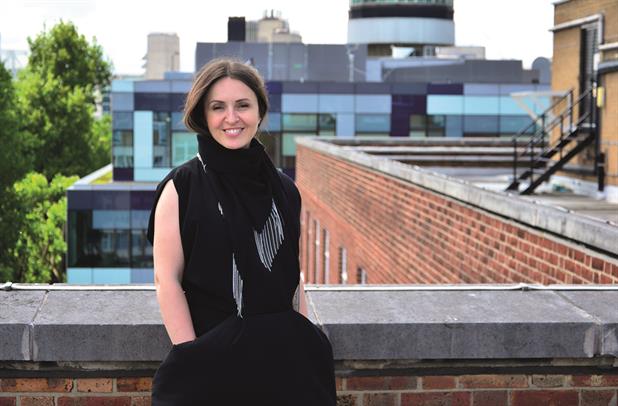 In the past two weeks there have been a series of talent switches, with ad executives moving to PR and vice versa.
Gabriella Lungu, the former UK and EMEA chief creative officer at Weber Shandwick, joined TBWA\London as a creative director.
And a week later, Weber Shandwick bolstered its EMEA team with a senior digital strategist from Leo Burnett, where she was a senior planner.
Campaign asked senior figures in advertising and PR, who have worked in both sectors, for their view on whether it is, and will be, more commonplace to switch between the two in the future.
Andrew McGuinness, chief executive, Freuds
The sectors are definitely converging. We have seen that through social media where the divisions between advertising and PR is very blurred at best.
Great campaigns have an element of each built into them. The distinction between PR and advertising is being played out most clearly in digital.
Advertising is what you do when you can't see somebody. PR and reputation management fits into that definition. We have tended to over label things in the past. In my dealings with CEOs, they don't draw that distinction.
They are just interested in what their messages are.
For some skills advertising is a great training ground for understanding messaging. I think we will become less obsessed with labels… the consumer does not make a distinction between advertising and PR. They don't have that in their mind.
You will see that in a business like new generation of advertisers, like Lucky Generals and 101; in their work there is much less of a distinction.
Nowadays it is almost impossible to have control over messaging. PR messages have always been mediated through a journalist or editor; the traditional paid media model world had full control of that messaging. But it is harder to adapt to a world where the consumer does have much more control. Control is the key fulcrum of the debate.
The agencies that are adaptable will understand they don't have full control. I think the skill set of PR people is very well suited to that new era where control is less.
I am sure you can move both ways. I think skilled advertising people have always had a broader view. David Ogilvy, J Walter Thompson and these people didn't put such confines on their creativity.
Amelia Torode, chief strategy officer, TBWA\London
PR had long been an itch that I had wanted to scratch. Years ago at VCCP, I became interested in mapping online influence and working with bloggers.
Through early initiatives with O2, we were exposed to bright PR practitioners. I was fascinated by their speed, the way they instinctively understood what makes a good story, and how they expertly re-focused ideas for different audiences.
I then moved to being a director of strategy in a PR group, and I found smart people trapped in an outmoded system. The adage that "culture eats strategy for breakfast" proved to be correct.
The culture was built on fast tactics, not long-term strategic thinking; walls filled with Post-It notes of disposable ideas and a singular lack of conflict. No-one fought over anything. Everyone fights in ad agencies – briefs, ideas, everything. I think that's great.
Great work comes out of healthy tensions and ideas that people believe are worth fighting for. In PR agencies, there are no disciplines or specialisms, and nothing seemed as crafted as it is in advertising.
We've now applied the best of PR thinking to TBWA's Disruption®. Hires like Gabriela will add a new angle of creativity to our agency. We are shaping a new business model for a new business reality, embedding many PR skills but shedding everything else that is dragging that industry down.
Adam Clyne, head of digital, EMEA, Weber Shandwick
"Stop messing about and get a real job in advertising," barked my soon-to-be boss as he persuaded me to take the leap from the world of PR to the heady heights of advertising.
This was 2003, a time when PR was seen as advertising's less creative cousin. I loved my new role, but it was short-lived. Within two years, I was enticed back into PR where I've remained since.
But the PR I'm immersed in today is a far cry from the gathering of press cuttings of old.
Good content, social and digital campaigns have become the Holy Grail for brands. But it's PR that's driving a lot of it, thanks to its heritage in real-time storytelling. Whereas advertising was once about the big moment, PR is about engaging audiences every minute of the day.
As a result, we are now attracting advertising's leading planners, creatives and content producers who'd previously turned their nose up at PR.
PR and advertising aren't just converging, PR may just be taking over. Watch out adland… it may be time to get a real job in PR.
Gabriela Lungu, creative director, TBWA\London
Even if ad agencies have the appetite, there simply aren't many PR creatives to hire.
It's very rare for PR creative specialists to make the move into advertising, and most of them don't have the right portfolios or results to compete with ad creatives.
In PR, the number of creative specialists is increasing, but unfortunately they're still perceived as a "nice-to-have". This influences everything, whether that be the way you're treated, the type of work you do, how much the company invests in you or your access to top executive roles.
Given that ad agencies rightly see creativity as the core of their business, they have long been the employer of choice for creative talent. At TBWA\London creative talent is leveraged and celebrated.
My ambition is to bring a fresh perspective and make the work more sharable by being firmly anchored in cultural triggers, as well as more responsive and innovative in terms of executions. The agency of the future is a cultural pulse taker - this is what TBWA\London is now set up to be.
I'm yet to meet a PR creative who wouldn't jump at a similar role in advertising. Ad agencies are the creative agencies – and when you're a creative, it's always good to be surrounded by like-minded people, who see creativity as a discipline, not just a skill.