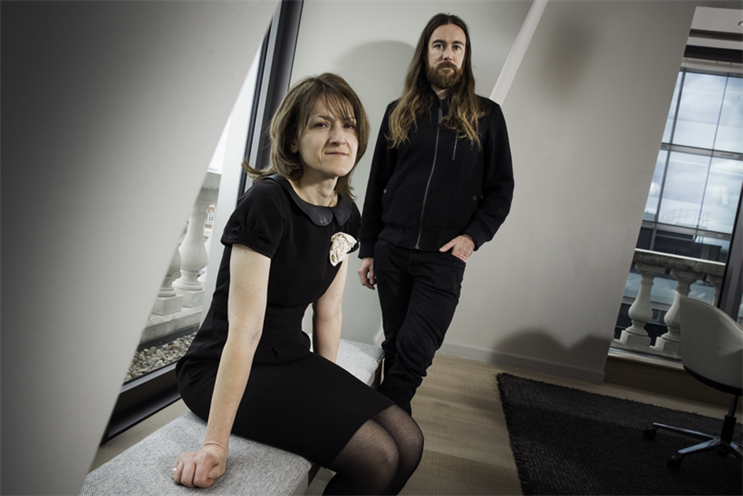 Cars are a different matter. At one time they – alongside beer – were the pinnacle of advertising, and ads for Volkswagen, Volvo and Audi defined and advanced the industry.
Fortunately for Wieden & Kennedy London, the agency can hold its own in this category, too. Its work for Honda is a match for any other great car brand – with the exception of Volkswagen, which towers above the rest.
The relationship began in 2002, when Honda didn't have a brand to speak of in the UK.
It was a time when, arguably, many viewed it as a manufacturer of scooters and reliable cars that
few people under 65 would want sitting on their driveway.
Wieden & Kennedy set to work immediately on a campaign that used Honda's existing corporate slogan from Japan, "The power of dreams". It culminated in 2003 with "Cog" – one of the best TV ads ever created by a UK agency, which needs no expounding on here.
By 2005 Honda's sales in the UK had nearly doubled, with about £388m in extra revenue. Some £80m of that was attributed directly to the advertising alone, according to Honda.
W&K London has barely put a foot wrong for the brand since then. The follow-up to "Cog" was "Grr", which featured Garrison Keillor – whose sonorous voice is now synonymous with the brand in the UK – singing about how hatred can be an effective agent of change. It won the Grand Prix at Cannes in 2005.
Somehow, Honda has managed to maintain creativity and innovation in its campaigns when the bulk of the car industry's advertising is in decline. The brand has continued to break new ground as recently as 2014 with "The other side", which was a true rarity – an interactive commercial that people actually wanted to play with.
At a time when many car brands are centralising their marketing, Honda remains committed to its relationship with Wieden & Kennedy, and it is reaping the rewards.
---
Sandra Hughes
Head of marketing and product planning, car division, Honda Motor Europe
With a long history of standout advertising, our relationship with Wieden & Kennedy has helped us to increase awareness of our brand and improve our brand metrics.
At Honda, we are very passionate about our brand and products, and love working with equally passionate partners that really understand our products and brand truths.
We can be very demanding and expect a lot from our agencies. But we always like to be challenged and do not shy away from wild ideas, as long as they are also great ones that we believe will enable us to reach and engage with our target audience.
Scott always seeks to challenge us with breakthrough thinking and ideas. I also appreciate that he is always prepared to make a stand when he is committed to a particular route. It results in some very interesting meetings.
---
Scott Dungate
Creative director on Honda, Wieden & Kennedy
The great thing about working with Sandra and the team at Honda is that a great majority of the staff have worked at Honda for some time, often in a variety of departments. As a result, a deep understanding of the company's values is "baked into their DNA". This is great for us creatively, and extremely valuable, as we base a lot of our work on "Honda-isms". When we present work, they instinctively have a good understanding of what feels true of the brand.
As an account, [Honda] helped define the London office, not only through pieces of iconic work, but also through belief. Some of those Honda-isms have informed beliefs within agency culture.
Sometimes there can be U-turns and complete "engine overhauls", so to speak, when we work together. But this is something you get from ambitious clients that truly care about the brands they represent. And, in fairness, we often do the same back. That's frequently the process when you are trying to find something good.
"The other side" was probably my favourite campaign to work on. It blended things I love: two cinematic stories mixed with simple and addictive interactive. Plus, we had a great team and production partners working on it, which made the campaign a pleasure to craft.
The back catalogue of Honda work can be daunting and sometimes challenging for creatives. Of course, a large number of ideas don't make it, but still get talked about in folklore-like tones in the agency.