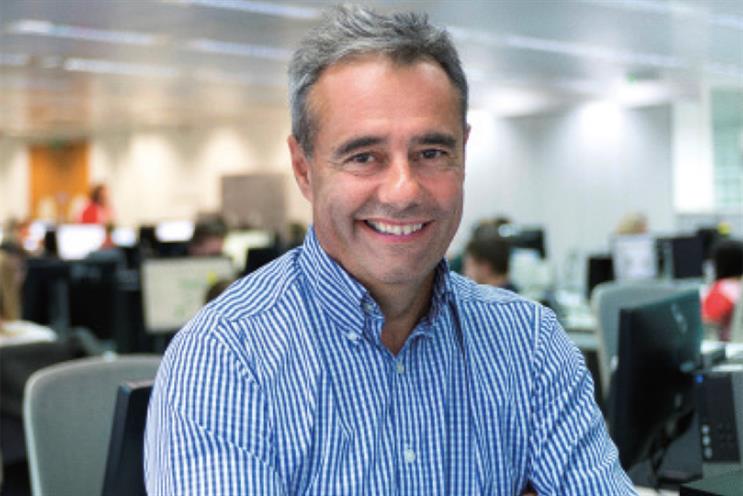 The best agencies need to help clients make sense of a fundamental change in social structure and behaviour. If you're 25 and live in an affluent country, you have a better than 50% chance of living to 100; a century ago, it was 1%. This increase in life expectancy is bringing about profound changes in the way we live. The days of the three-stage life – defined by education, work and retirement – is fast disappearing and we are moving toward a multi-stage life.
The longer life has a significant impact on marketing communications, which our specialist sector teams in property, travel, health, culture and finance are seeing at first hand. In travel, for instance, there has been a trend for more active and adventurous holidays among those in their 50s and 60s; but there are also interesting changes in the way people look to spend non-work time.
The single career with a retirement 'cliff-edge' has all but disappeared. It will be more common for people to acquire new skills in later life and combine this with longer breaks from work. A new service sector is emerging to combine leisure and re-skilling.
We've seen a blending of interests across generations. About half of boys aged eight to 21 share their fathers' taste in films and music and about two-thirds of girls enjoy the same films as their mothers. Targeting by age is becoming one of the poorest criteria for comms planning. Our Mapper360 methodology segments audiences into better-defined tribes and personas. Age comes into it but, more important, we look at interests, habits, social-media behaviour and key influencers.
People over 50 don't want to be addressed as a homogeneous group. They are as likely to identify with the cutting edge, adventurous or savvy as younger groups, and have money to spend on premium products and services, so we owe it to them to create fit-for-purpose ads, PR campaigns and social content.
The property sector, for instance, will move on from developments and marketing defined by age. My mother-in-law had a flat in an over-55s development; to live there, you also had to be retired. Thirty years ago, everyone knew what was meant by 'retirement', but it is no longer relevant, in marketing terms, as fewer people over 65 can be defined as retired (or want to live in a development defined primarily by their age).
Our industry often fails to adapt to big social changes until they are simplified. Millennials, a poorly defined cohort, spawned presentations and conferences. The result? Campaigns that purport to target a segment born over a 15- to 20-year period. A 20-year-old and a 50-year-old with a shared interest in mountain biking could be reached together much more successfully and spoken to in a similar way. Age is largely irrelevant.
The best clients will seek out the best agencies. The agencies that can make sense of a changing world, define audiences and groups much more accurately and unearth valuable insights will be more successful in winning and delivering excellent campaigns.
With thanks to Lynda Gratton and Andrew Scott, authors of The 100-Year Life.
Huw Williams – Q&A
Will you go to Cannes this year?
No.
AI: the best and the worst scenarios are…
Among the best could be an increase in creativity as task-based automation takes care of the manual side. The downsides are well documented and we must be worried by the potential massive job losses (PwC has estimated that 30% of workforce roles are at 'high risk of automation' by 2030).
What will you change in 2018?
Through our "power of together" philosophy we will deliver more and more integrated campaigns for clients. We will also continue to place more emphasis on data-driven insights and planning across all our work.
The best work of the past year is...
"Nothing beats a Londoner", Nike's campaign by Wieden & Kennedy, really hit home with staff in our London office. Embracing the urban side of London, it engenders a real sense of pride. Added to that it's got humour and is really well edited, particularly from a sound-design perspective.
FOUR COMMUNICATIONS: at a glance
Founded: 2001
Principals: Nan Williams, group chief executive; Ray Eglington, group managing director; AndrewJack, group managing director; Einir Williams, group managing director.
Staff: 330
Location: London, Cardiff, Abu Dhabi, Dubai.
World's Leading Independent Agencies is by invitation of