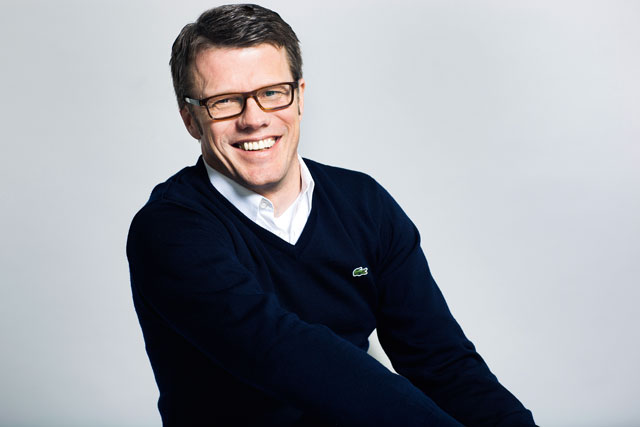 This is the story of a book of matches. To be precise: it is not about a book of matches, but the book of matches. Not some pitiful effort in Colour Index colours with a logo on it. No. One with a unique idea and a fantastic cover.
One that I, as a consumer, hold in my hand and that puts a smile on my face.
One that I am happy to put in my pocket, because it's more than just a holder for matches.
One that I want to show to my friends: "Hey, Tom. Have a look at this...
how good is that?"
One that I like to leave on the table, so that others can also see it.
One that I guard carefully and from which I tear off very few matches so that it doesn't run out too quickly.
One that makes me say: "It's brilliant that this brand has come up with something like that."
Just a small, inconsequential book of matches that appeals to me and seduces me a teensy-weensy bit. An amoeba of a product in the grand scheme of generating fascination for a brand.
"You're driving me crazy" was the cry of our client after the third phone call on the subject of the aforementioned giveaway. What was the background to this briefing? What kind of target group are we dealing with? In what kind of standard situations are books of matches used these days? What has the customer previously done with books of matches? What is the international creative standard in relation to books of matches? And could this tiny book of matches possibly be a springboard for something bigger?
Answering so many questions naturally takes up quite a lot of time. And all this for the design of a book of matches. For this small, piffling, standard advertising material. Hasn't the agency got anything better to do? Why are they bothering us with all these dumb questions for a throwaway article? And, anyway, there's only a limited budget. If someone wants to increase it, it will have to be specially authorised, which means more questions and more work.
But this is precisely where we, as an agency, have to dig in. Because, hey, there are so many opportunities to create a book of matches that has a positive effect on customers and the brand - particularly since nobody seems to make an effort any longer when it comes to producing books of matches. No thought goes into it, no love - it's all so standard.
Yet people don't like standard. Standard is not valued. Standard is not rewarded. Standard is not shared and passed on. Standard simply doesn't sell. If companies rate their own products and services as standard, they may as well pack it all in now - because it means they no longer have any drive, they are no longer exacting enough, no longer meticulous. They no longer pay attention to detail and are no longer on the lookout for ways to improve.
And that is precisely why we have to value the small things - no matter whether it really does just involve a book of matches or it relates to the global roll-out of a brand campaign. Every little detail comes into contact with a person - and is, thus, also worth the effort.
That works out all the better if we consider the book of matches as more than just a book of matches, if we see opportunities and not risks, and if we create things rather than just knock them out.
Needless to say, creativity doesn't work against the brand, but always serves it, and companies and marketing activities have to afford it greater room and dedicate more time and energy to it. It needs just as much room as market and consumer studies, as research into consumer insights, as touchpoint analyses, as the creation of needs pyramids or the analysis of neural spaces.
And it needs our protection - protection so that all processes, controls and hierarchy levels can survive.
Consumers build their own brands - we don't do it for them.
They do it by piecing together the many small facets that, for them, are essential and relevant. Our job is to give them as much of the right building material at every level. Only then are they willing to become brand ambassadors.
This is difficult and it involves a great deal of work, discussion and analysis - even when it comes to a book of matches. But when we delight the consumer and have a positive effect on them with the help of our creativity - so that they talk about us - then we have taken another step forward in developing the brand.
From this perspective, we are happy to be crazy.

Thomas Eickhoff is a managing director/partner at Grabarz & Partner
At a glance
Founded: 1993
Principals: Ralf Heuel, managing director (creative); Hartmut Kozok, MD (creative); Thomas Eickhoff, MD (client service); Reinhardt Patzschke, MD (client service); Tobias Clairmont, MD (client service); Anne Jezuita, MD (finance)
Staff: 207
Location: Hamburg
Favourite digital campaign of 2012: Red Bull Stratos - for proving that you can be in the stratosphere yet still remain at the heart of the brand
Learnt anything new lately?: A little Chinese, because we have been advising a Chinese agency partner about the roll-out of a brand campaign for Volkswagen