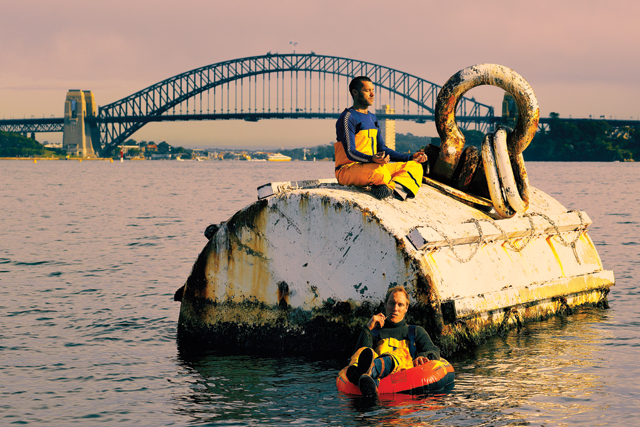 We're predicting this decade will herald a new era of specialism and it will be led by the ambitious, visionary independents that are more nimble and can offer clients the most effective and efficient solution - the benefits of specialisation without the headache of multiple agencies with competing agendas and silos.
Sir Martin Sorrell recently said: "Clients are looking for efficiencies rather than effectiveness so, in tough economic conditions in slow-growth markets, it is very difficult, and smaller-sized agencies are finding it more difficult. There is a natural consolidation of share among the bigger agencies in tough conditions."
On the contrary, we often hear from clients that have chosen to leave networked agency groups to work with independents like us of the frustration of being constantly sold into the other companies in the holding group. They don't see this as an "efficiency", they see it as the agency group trying to line its pockets at the expense of the client.
There's a difference between independents and networked agencies - the founders don't lead the networks. It is the founders, the ambitious pioneers, who build businesses. The third-, fourth-, fifth-generation managers of networked agencies are in a different position. They have everything to lose and a lot less to gain. That creates a different commercial attitude: defensiveness at the expense of entrepreneurialism.
The leaders of independents are more ambitious, more hungry and more visionary. They are also more agile so, when they see opportunities, they can act on them quickly. The first benefactors of that attitude are their clients. They get more ambitious thinking. In tough times, that's the attitude that delivers the best results. It is effective and, because the independents operate without the holding group overheads, it is more efficient.
The dictionary defines "independent" as "not subject to control by others", but we think there's more to it than that. Sure, being independent is about running your own race but, to us, what's more important is the kind of race you run. The truth is that there are plenty of agencies that are "not subject to control by others", but which do nothing different to those that are: give clients what they ask for, keep the money coming in, keep their burned-out staff sozzled on free agency booze, win more business, pick up the odd award and so on.
We're striving to be different, to build a better type of agency. One that is nimble, courageous and determined to be better: better for our staff, better for our clients, better all round. This means constantly questioning, daring to do what our instinct tells us is right, regardless of how different to the norm that may be. And putting our money where our mouth is, with no-one to bail us out if we get it wrong.
Agencies today may not offer the same predetermined advertising solutions as the Mad Men of the 60s, but that's a good thing. The collaborative, multichannel approach that agencies can now provide clients far outweighs one-dimensional creative delivered in predictable formats and channels. However, the networked agencies, born during a decade of acquisition and consolidation, have skewed their focus away from courageous creativity and doing things differently. They are more focused on earnings. We believe, as pioneering independents, that we have an obligation to demonstrate how every channel and tactic may be used to advance our clients' businesses.
Independents are built on freedom and flexibility. This ensures our businesses are dynamic and efficient and able to evolve quickly. We believe all agencies need to adapt in this new era of specialisation, so we're redefining what an agency should be and shaping a new type of team - a team that unites all channel specialists under one roof, working together to help solve our clients' problems. One Team. We are doing this because there is no doubt that the best work is created when you get different disciplines working together, combining their own unique perspectives. When those disciplines are all on the one team, we find it is a lot more effective and a lot more efficient for clients.
One Team encourages breaking down the silos and fostering a culture of collaboration, without the concern of competing agendas. This collaboration promotes agility and results in more opportunities for everyone to contribute, iterate and come up with different ideas - ultimately, creating better, more effective work for our clients.
One Team is a lean, motivated mix of strategists, creatives, technologists and project managers from multichannel backgrounds across brand, advertising, direct, digital, entertainment and PR, and we're all working towards the same goal: creating the best solution for our clients.
Simon Lee is the creative partner and Jules Hall is the managing partner at The Hallway

At a glance
Founded: 2007
Principals: Jules Hall, managing partner; Simon Lee, creative partner
Staff: 36
Location: Sydney
Favourite digital campaign of 2012: Curators of Sweden. The Swedish Institute and VisitSweden gave control of a Twitter feed to a different Swede every week to share everyday life and opinions
Learnt anything new lately? It's amazing how much other people know