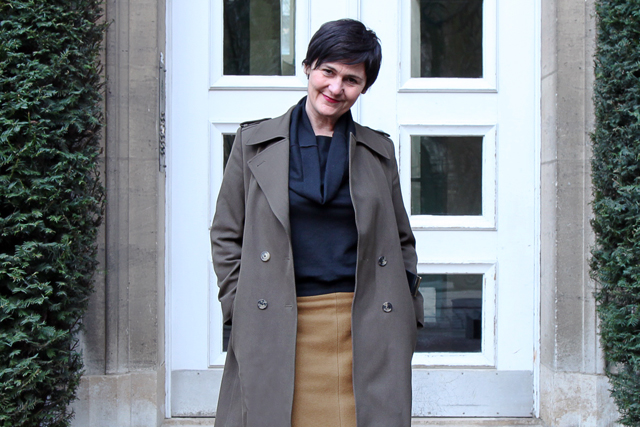 Everything is media. Everyone is media. That was our ethos when we launched Happiness seven years ago. A tree that talks via its social networks, a BP oil spill that has a message for the world (Oil And Water Do Not Mix) and a car that completes Google Street View. Such is the creative output of that thinking.
Some principles for happiness
We are UPMS. Or, rather: Undefined Perpetually Mutating Specimen. The world is moving fast and we have to move faster. From the moment we think we are there, we have to move on again. We are agile, imaginative and pragmatic at the same time. We are constantly evolving and never standing still. We avoid doing the same thing twice. Being UPMS is crucial and at the heart of the whole Happiness philosophy. People are hired on it. People leave for it.
We believe in creative management. No creativity for the sake of creativity. No books of strategy for the sake of strategy. Our concept providers can't think out of the box if the box is not defined. The more "right" the strategy, the further you can push creativity. Because it stays "right" for the brand - and the business.
We organise UPMS. We have defined processes at Happiness. Our agency heads are involved in the creative process until a concept is cracked and sold. Then others take over - everyone with the same pursuit of excellence. So we avoid bottlenecks. At the client end, but also at the agency.
We don't believe in advertising. We changed the advertising narrative. We don't apply the usual techniques. From day one, our work has been simple and direct, with the product or service at the centre. No bullshit. It's in our DNA.
We make it happen. Ideas in the drawer don't exist. Ideas in the fridge don't keep. Ideas are only your own if you make them happen.
We are smart and sexy. We choose our battles with clients. We are gently soft and sexy. We work as hard for their big, visible ideas as we do for their smaller needs. We are concerned with our client's business as if it was our own, so we inspire confidence and can bring an idea that takes everyone out of their comfort zones.
We kick the talent's arses. We believe in the combination of experienced people and those fresh out of school. We are not concerned by job titles but by CVs and portfolios. Great talents have left us for great jobs at great agencies around the world. We are proud to see them go. To form them, we invest in them. Every month, we elect a "creative director of the month" so they can feel what it is to be a creative director, to take the big decisions and to sell them. And we can see who's got what.
A formula that works: 4C&T
Concept. Many things are changing, but one thing never will: great communications will always need a great concept at their heart. Start with a clean sheet. Get the strategy right.
Assemble top talent. Go beyond accepted thinking. Work until it works. We introduced concept providers.
Content. Great concepts contain new and useful content - be it humour, useful information, innovation, involvement, community or an app that makes life easier. We don't try to change people's needs or behaviour; we try to understand their very essence and invent added-value services upon that. What is the next-but-one big thing? For the French fashion giant Pimkie, it's software that communicates trending fashion colours live from the fashion capitals of Paris, Milan and Antwerp. It helps people with their daily concern: what shall I wear today? We introduced content providers.
Community. Before, we organised the communities; now communities get organised. We go after them, or they come after us. They can make or break a campaign and a brand. We nurture our communities and treat them with respect. Social media creates the power, but the public owns it. How you join with them (or not) in their own ecosystem will decide the success of your brand, and success has moved beyond "likes" to shares and views. There is no place to hide. We introduced "communitologists" to research well-defined communities before launching a campaign.
Commerce. If it's not selling, it's not creative. Creativity in isolation never won you a Grand Prix at Cannes or respect from clients. Creative campaigns are selling tools in disguise. The Pimkie Color Forecast website, which links trending colours to Pimkie apparel that you can buy in a click, is a seamless consumer experience with a direct return on investment. Our own industry's challenge in the coming years will be to be creative in the work as well as creative in the way in which we are paid for it.
Technology. We are known for pushing technological boundaries. When we set up, our creative directors had "R&D" on their business cards. Yet we remain digital virgins. We don't believe in adapting an idea to technology, but in adapting technology to an idea.
Concept first. The right technological solution will follow. We don't take "no" for an answer. Technology isn't the biggest concern - imagination is. Our digital technologists are based at our Brussels offices, BLISS interactive Europe, and in Ho Chi Minh City. They are trained to be the best solution providers in the world for all interactive and mobile ideas. They know they can't kill an idea on the basis of a technological "not possible" judgment. Rather, they need to come up with a solution to make it happen. Hence the name BLISS, which is one step further than Happiness.
Our motto is: we do anything to make people happy. Because happy people make great work, and great work is what makes people happy.

Karen Corrigan is the chief executive, strategy and concept director and co-founder of Happiness, and the co-founder of BLISS interactive Europe/Ho Chi Minh


At a glance
Founded: 2005
Principal: Karen Corrigan, chief executive, strategy and concept director and co-founder
Staff: 75
Locations: Brussels. Antwerp, Ho Chi Minh City (BLISS interactive)
Favourite digital campaign of 2012: The Hellmann's Recipe Receipt. It installed software on supermarket tills that recognised when consumers bought Hellmann's and printed a recipe on the receipt based on the other ingredients that were bought
Learnt anything new lately? Every second is about learning things