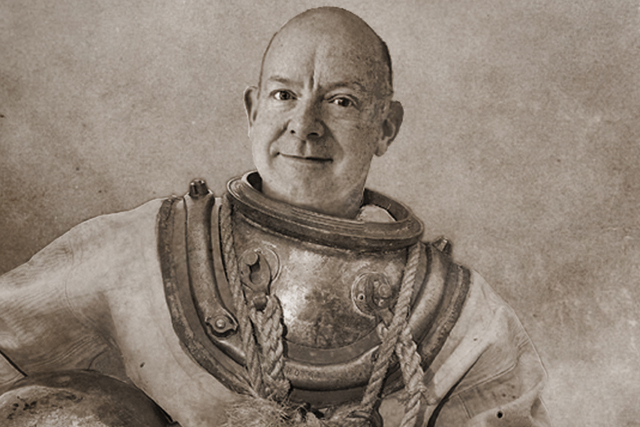 There are a lot of agencies whining at the moment: "Clients don't pay us enough; clients are becoming more and more demanding; clients want more for less."
Most clients will lose not one minute's sleep, of course. You think it's tough being an agency right now, try being a brand owner.
But, instead of lamenting, it is more constructive to recognise that this period of profound change can herald a new, mutually beneficial, beginning for both agencies and clients alike.
It begins with identifying the role agencies should be playing in response to the manifold challenges coming at companies and brand owners from all sides.
These include, but, as they say, "are not limited to": the challenge of technology and how it is influencing where, how and when consumers choose to interact with brands; the growing importance of a company dovetailing what it says with what it does; its focus on its purpose, not simply its products; its stance on sustainability and social responsibility; the need for conversations with (not just communications to) consumers; and the challenges of integration.
Agencies need to be clear (internally, and to their clients) about what it is they get out of bed for each morning. What makes them indispensable to clients?
For the most successful agencies, the raison d'etre is the provision of "creativity" (along with "love", probably the most misinterpreted word in the English language).
In the marketing and communication industry, at its best, creativity signifies the art and science of creating big, compelling, distinctive ideas for brands, to build loyal communities and to make cash registers ring.
The "ideas" space is where smart agencies will continue to operate, but they need to evolve from having a section of the agency dubbed "the creative department" to ensuring that the whole organisation functions as an innovation hub. Its goal should be to apply the notion of creativity and innovation way beyond the next advertising campaign.
This innovative thinking skillset, deployed correctly, is potentially far more valuable to a client than its simple application to an advertising brief. Bringing minds to the table that are trained to think openly, freely and out of the box can be a potent resource for corporate progress.
As Warren Berger noted in his excellent book Glimmer, companies such as Procter & Gamble discovered the difference that can be made when embracing creativity at the core of the organisation. When the former P&G chairman AG Lafley began his reign, he consciously challenged a conservative culture by creating more open ways of working, with design and innovative thinking injected into the DNA of the company. This heralded a number of breakthroughs, including new products such as the ingenious Swiffer mop, Febreze and Swash (for people who wanted to clean their clothes without washing them).
Some prodigiously successful companies, such as Apple, recognised this many moons ago. Steve Jobs would meet with the brightest creative minds from his agency every week to discuss and explore creative matters that went beyond the traditional remit of an advertising agency.
It's uncontested that innovation is a vital component of corporate success. Innovation is not simply in the product offering, but also in the way businesses communicate - internally and externally, how they identify, engage, converse with and inspire their consumer communities.
Senior executives in organisations are becoming more attuned to the value of innovative thinking and its role in shaping the destinies of their companies as well as their brands.
Agencies, if they wish to move more centre-stage, need to be critically focused on the need to deep dive, rather than snorkel on the surface of a client's business. Successful innovation is partly inspiration, mostly investigation. The Jupiter Drawing Room's motto, rem tene, verba sequentur (grasp the subject and the words will follow), is even more relevant today than it was when the agency opened its doors two decades ago.
But deep diving doesn't happen in an ivory tower, surrounded by white paper or a blank screen. What feeds innovation is insight, research and a deep interest in, and understanding of, people as well as products. That's the coal that fires up the locomotive, the thermal current that lifts the bird.
But in order to maximise the effectiveness of the agency's innovative thinking, clients need to consider the barriers unwittingly placed in the way of its application. This demands a rethink in terms of how disciplines and departments are integrated. Today, compartmentalisation, so convenient for so long, is feeling decidedly archaic.
Responsibilities such as corporate values, purpose, reputation, insights, brand identity, internal and external communications, user experience and social responsibility can no longer be the remit of different silos. They need to be approached holistically - with clients willing to do so, and agencies geared to do so, often aligned with strong collaborative partners.
The new "interdependence of things" provides a new opportunity for innovative thinking, embracing every aspect of the brand's manifestation. A way forward that truly recognises that technology is reinventing the way people think, source, engage, connect and react.
Entrepreneurial and fleet of foot, the top independent agencies are ideally poised to drive this change.
Imagination and innovative thinking are the tools of our trade.
In the right hands, what powerful tools they are.
Graham Warsop is the founder and creative chairman of The Jupiter Drawing Room

At a glance
Founded: 1989
Principals: Graham Warsop, founder and creative chairman; Kevan Aspoas, chief executive, The Jupiter Drawing Room (Cape Town); Jerry Mpufane, chief executive, The Jupiter Drawing Room (Johannesburg); Denford Magora, chief executive, The Jupiter Drawing Room (Zimbabwe) & Partners
Staff: 273
Locations: Cape Town, Johannesburg, Harare
Favourite digital campaign of 2012: Why digital, pray tell? Why not integrated?
Learnt anything new lately? Turritopsis nutricula, a deep water jellyfish, can revert to the polyp stage, deeming it biologically immortal