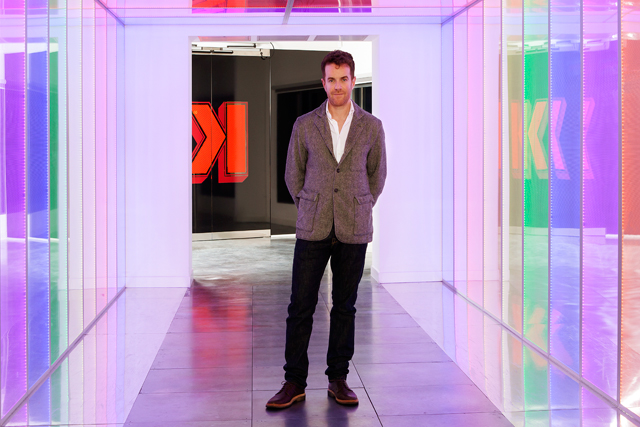 Everyone knows that agencies have the most vibrant cultures in the business world.
We work hard and play hard. We have beanbags and table football. We have legendary Christmas parties with a relaxed attitude towards health, safety and morality. Not like those squares at KPMG.
Well, apparently not.
Last year, Bruce Daisley at Twitter visited six London agencies and concluded that agency cultures were a bit "vanilla". There was a lot of talk about "our people", but very little that was differentiated.
I don't think that the six agencies he met were wrong. Our business is about people. Even Sir Martin Sorrell has gone on record to say that clients choose people, not agencies. And, however excited we get about intellectual property, unique operating models or trademarked planning approaches, again and again you'll hear clients singing the praises of people before product and process.
But agencies are missing an opportunity if they think the answer is simply hiring great staff. If it were that easy, the company with the biggest chequebook would always win. And the health of the independent sector is testament to the fact that David can beat Goliath.
The real answer is that, in a world where people increasingly value experience and opportunity over possessions, what actually binds people to business is culture.
Of course, salaries and perks are important but, wherever you look in business today, you'll see that it's the purpose and principles of a business that make us want to work there.
A trip to Silicon Valley last year brought this home as everyone we met, from Apple to Zynga, emphasised their mission and values over and above everything else they did.
In the part of the world where competition for talent is at its fiercest, it makes perfect sense. Developers want to get paid, but they also want a home that shares the way they would like to shape the world.
Small wonder that it took someone from Twitter to tell us to raise our game.
Now, somewhere in a bottom drawer, we all have a vision and values statement. But ask yourself two questions. Could every single one of your colleagues play it back to you? And does it tell you what not to do as well as what you should?
Because, as Bill Bernbach once said, a principle isn't a principle unless it costs you money.
So work out what you stand for and what it means you should say "no" to. And if some people don't like it, even better. Because if you don't want your culture to be vanilla, you have to draw a line.
There are hundreds of examples, but my current favourite is from the retailer Zappos.com, which is obsessive about providing great customer experience. It knows the job isn't for everyone - it wants the kind of staff who send you flowers if you mention that you've just got engaged - so it offers faint-hearted joiners $5,000 to leave at the end of the first week if they don't feel they can hack it.
It is a principle with a very real cost that gives a greater sense of culture than any vague "it's all about the people" statement.
At Karmarama, we're proud of our work and our thinking (we even have a secret planning triangle that Sid is trying to trademark), but we're under no illusion that it's our culture that has been our best weapon.
"Good works" is a values statement that everyone at Farringdon Road understands because it marries two simple principles: an ambitious focus on the very best work, with an ethical and decent approach to staff, clients and the community.
And it makes sense of our name: at Karmarama, we believe that what goes around comes around. If we focus on doing the right thing for our clients' business, then, ultimately, they will do right by us.
And it costs us something. In this case, publicity: we don't enter creative awards because we believe they create a divide between the agendas of agencies and clients.
I could try to convince you why this is right, but it's important that some of you disagree. Because it's a filter that helps us select the right staff, clients and partners and it differentiates us from the rest of our industry.
And it works. In The Sunday Times Best Companies survey, 96 per cent of us agreed that Karmarama has inspiring values - the third-highest in the UK.
In a way, this is the great thing about being independent. We get to pick our fights and create cultures that are an authentic reflection of the founders and the colleagues who are attracted by them. So, draw a line, pick a fight and learn to say "no".
Because if you don't stand for something, you'll fall for anything.

Ben Bilboul is the chief executive at Karmarama


At a glance
Founded: 2000
Principals: Dave Buonaguidi, chief creative officer; Nicola Mendelsohn, executive chairman; Ben Bilboul, chief executive; Sid McGrath, chief strategy officer; Mark Runacus, senior planning partner
Staff: 200
Location: London
Favourite digital campaign of 2012: Red Bull Stratos for achieving the biggest live audience on YouTube ever
Learnt anything new lately? Travelling far afield gives you an unrivalled perspective on your own backyard