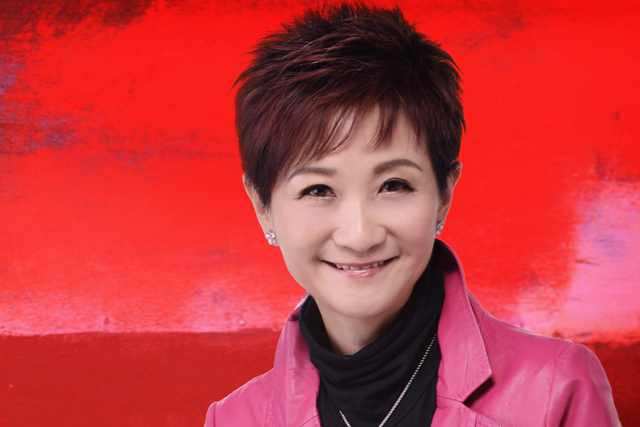 China's economic transformation can be summarised in one word: remarkable. I am very lucky to be part of this transformation, experiencing an era of unprecedented growth. Key learning: don't underestimate Chinese consumers. They are not catching up with you; you need to catch up with them.
China is a market you cannot afford to miss. It ranks second in global luxury spending ($46 billion) and second in passenger car sales (11.8 million units, which is bigger than all of Western Europe).
Chinese consumers are increasingly demanding and sophisticated, particularly when it comes to new media. As of December 2012, China has 564 million internet users, 420 million mobile internet users and 309 million social media (weibo) users - the biggest number in the world. They are the most engaged social media users, creating the most original content. They love to share, express themselves, seek information, buy and play on the internet. On 11 November 2012 - Singles' Day - total sales on TMall.com reached $3 billion: the highest e-commerce volume in the world in a single day.
China's social media is evolving quickly with its own characteristics. As Facebook, Twitter and YouTube are all blocked in China, it is important to understand how to effectively use the wide range of popular Chinese social media platforms, such as Sina Weibo, WeChat, Tudou, Youku, Meilishuo, Douban and many more.
Chinese consumers are mostly mobile, always-on, very viral and expect instant feedback. Bad news can spread very quickly and brands can be damaged overnight if they don't react well. Reliance on traditional marketing research and tracking studies on brand health is no longer an adequate response to these dynamic changes.
So, what can marketers do to catch up with consumers in this new world? Measure your brand performance in the following areas, which I summarise as "the four Rs in marketing".
Relevance
No matter how successful your brand is globally, simply adapting a global model may not work in China. Take Campbell's. This 140-year-old iconic brand is a staple in Western households. But, in China, how do you sell an unknown brand of Western canned soup to consumers who take pride in preparing homemade soup?
At first, Campbell's studied Chinese tastes and developed new recipes for the local market. However, sales did not take off. The new management team decided mere adaptation will not work and reassessed its business fundamentals. It changed focus from the home market to convenience stores. It targeted young white-collars who are on the go, receptive to new products and don't mind paying more to enjoy hot soup when buying lunch. Initial test results were encouraging: sales increased fourfold in the first month.
Campbell's also shifted most of its advertising budget to social media, promoting itself as a lifestyle brand. As Campbell's digital agency, WE developed interesting content, recruited key opinion leaders and generated high engagement for the brand. Campbell's also expanded its business base to include the food service industry and worked with Chinese chefs to develop new products tailored to Chinese consumers.
With a limited budget in a crowded market, Campbell's aimed at the right target, the right channel, respected local culture and enhanced brand differentiation and relevance.
Responsiveness
Brand marketing is no longer a one-way street. When consumers post a complaint or a question, they expect a quick response. Posting original content is not enough. You must respond, engage and actively listen to identify hot topics and opportunities. When we worked on a car-rental client, we even offered a free trial to a customer who complained about the service of our competitor.
Resonance
It's not just what you say, it's what they say. Traditional advertising only measures one layer of reach. We must measure multiple levels of conversation generated by friends of friends. This exponential reach and word of mouth give higher credibility than brands' own claims. What creates resonance? Content consumers are interested in, that is interesting and that offers an incentive to share.
Resilience
You can't avoid bad news, but you can defend it. Often, your staff are your best ambassadors. For Cisco China, we developed a social ambassador programme. We recruited, trained, coached and incentivised more than 400 Cisco staff to post and retweet relevant Cisco content on their personal microblogs. This is particularly effective for business-to-business companies that seek quality of communication, not quantity. The programme can be extended to key opinion leaders and business associates. In today's fast-changing world, it is important to build your social army of advocates and defenders.
If your brand is not paying attention to these four Rs, think again.
Viveca Chan is the chairman and chief executive of WE Marketing Group

At a glance
Founded: 2005
Principals: Viveca Chan, chairman and chief executive; Sam Chung, chief creative officer; Kenny Wong, managing director, Shanghai; Josh Li, managing director, Beijing; Keith Chan, managing director, Hong Kong
Staff: 200
Locations: Beijing, Guangzhou, Hong Kong, Nanjing, Shanghai
Favourite digital campaign of 2012: Johnson & Johnson "seven square-metres of motherly love" to help working mothers lobby for private areas to pump milk
Learnt anything new lately? When social and mobile are no longer new media, integration is a must. 360-degree integration requires new skills and mindsets from top down, including management, planning, account and creative staff who can break down silos and think through the line