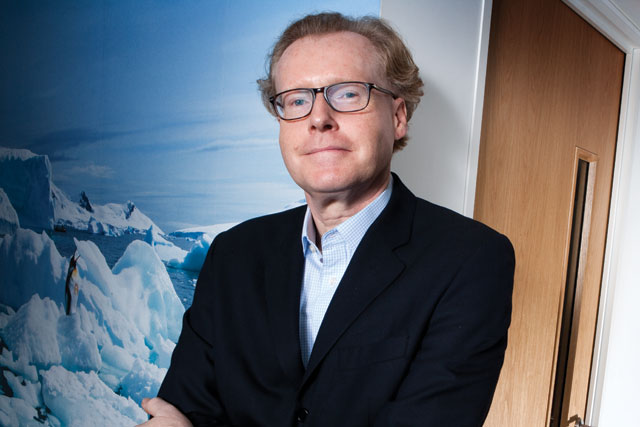 After years of divergence and disruption, of media fragmentation, of siloed thinking, we're entering a period of convergence. Not in any literal sense - customers have more choices, marketers have more data and options than ever before. But in an approach to marketing, it feels as though we are reaching a new consensus.
For MBA, the key is viewing the purchase decision as an ecosystem. We've known for some time that the purchase funnel isn't linear and doesn't even have a defined start. We know people are influenced socially as much as, if not more than, they are by reason. And we know that people research purchases deeply (especially when there is emotional or financial significance).
Therefore thinking becomes less about interruption and bombarding people with messages and more about how you shape the ecosystem so that your brand is an inevitable conclusion - putting things into the system so they can be discovered at opportune moments. This is closely related to Accenture Interactive's view of the "Digital Enterprise" and "era of customer experience".
This approach is more than direct marketing, but it uses its principles of data, targeting, timeliness and response. It's more than digital marketing, but it uses the science, human connectivity, technology and invention. And, of course, it takes creativity from both disciplines and more traditional "advertising". The convergence, then - this new consensus - is located where digital and direct interconnect. How do you play there? We have four suggestions:
Embrace technology
MBA has been talking technology for several years now, and we'll continue to do so. The first aspect is connectivity: proper integration of data and experiences. Marketing automation tools combined with dynamic content generation and full database integration not only makes marketing efforts more targeted and measurable, but also makes it more interesting for the customer - more relevant and appropriate. With Telefonica's O2, we're feeding e-mail engagement information back to the salesforce to help them respond more personally.
'For MBA, the key is viewing the purchase decision as an ecosystem'
The second aspect is the magic: using technology creatively to deliver jaw-dropping and heart-warming experiences. We've helped create a touchscreen globe to demonstrate the flight circles of Embraer's jets to intrigue prospects at shows.
Embrace data
The discussion around big data can get rather bewildering. The following is from an article in The Guardian about Eric Weinstein and his theory of everything: "You would be hard-pushed to stumble on this stuff in the huge slew of data being generated by the Large Hadron Collider. You'd never find this going from data to theory. Theory is needed to tell you where to look." To successfully find meaning in data, you need to stick rigidly to the behaviours you're trying to change and find the data to help you do it. Using implicit data to complement the explicit is essential to delivering great communications - whether we're talking mobile, e-mail or, indeed, any other channel.
During sign-up, we ask new British Airways Avios members to provide simple information about what they might do with their Avios points. This helps to shape the experience we give them and introduces the ability for us to employ behavioural economics tactics, such as showing progress towards a goal.
Embrace content strategy
Content should be any agency's focus. Content that is sometimes a Tweet, sometimes a YouTube video, sometimes a TV commercial. Content can be used for so many purposes and distributed in so many ways that it can become the centre of a marketing approach. But it needs a good strategy to organise it. Which customer is it for? How does it provide utility? Is it ephemeral, or something that has enduring purpose?
To encourage consideration of Sage by Heston Blumenthal kitchen appliances, we produced high-production-value product introductions in which Heston showed why the product makes better-tasting food. Complementing this is a series of "how to" demonstrations with a product expert to help customers get the most out of their product. Choose the right tools for the job.
Embrace creativity
There is much evidence (from the IPA and The Marketing Society, especially) linking creativity with effectiveness, particularly where that creativity beholds an emotional reaction. Demonstrating what you stand for, showing people you're annoyed by the same things that annoy them - any attempt to display a shared worldview - is bound to work harder than dry, rational argument. No decision is made purely with a spreadsheet. Consequently, with Avios we capture the spirit and excitement of flight in all communications: every e-mail, every post. With Embraer Executive Jets, we produced a Hollywood-style, social- media epic featuring Jackie Chan to spark interest among the predominantly B2B audience.
Using technology, data and content wrapped up with creativity, clients and agencies can work together to produce powerful, effective work; work that recognises purchasing today is a digitally fuelled, nonlinear and dynamic ecosystem. Marketing has evolved to a new consensus. The fittest must be here, where digital and direct interconnect.
---
Stephen Maher is the founder and chief executive of MBA.