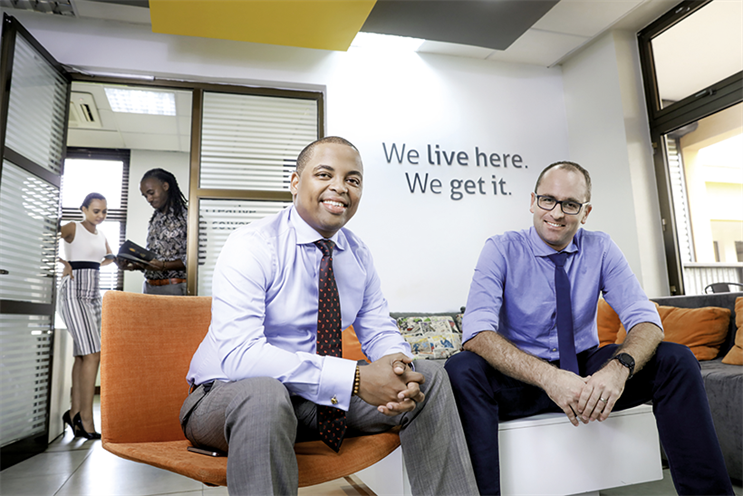 I always smile when I hear Africa referred to as if it's a single country. Statements such as: "We will launch our brand in China, India, and Africa concurrently" make you wonder about the thought invested in understanding Africa's 54 nations. It gets more complicated
if you consider that most countries have hundreds of tribes and languages, and are simply not as homogenous as many Western countries. There are countries within countries in Africa.
At present, most brands simply adapt or "localise" the global campaign in each country. They assume the universal human insight underpinning the work will resonate. Surely, one would think, everyone who sees the work will "get it" as easily as the focus groups did in the country where the ads were created. The problem is, they don't. An ad usually gets different responses in various regions in the same country.
Take, for example, the "ice cold" visuals often used by beer brands worldwide. You know, the ones where half the ad is made up of ice cubes. Now, what if I told you the Tanzanian consumer doesn't like cold beer?
Bar owners keep the beer at room temperature by switching off your beautifully branded promotional fridge. That's if they put the beer in the fridge in the first place. Why? Tanzania has a heritage of homemade beer. When it comes to homebrew, there is a direct correlation between the beer's temperature and its potency. In other words, there is still a belief that warm beer gives a bigger "kick" than cold beer.
Unreliable power also means fridges are off for extended periods of time, resulting in beer usually being warm anyway. It's something consumers are used to.
In East Africa, we've had solid results for brands we represent by investing in two things. First, we spend time in unearthing local insights. As illustrated above, this can be deceivingly complex when taking local customs into account. Adding religious beliefs, political influence, significance of symbols and so on only complicates it further. Second, we always push innovative ideas and cutting-edge technology that will deliver the message, regardless of how unorthodox it is.
But first, you must shift some paradigms.
Start from a zero base when trying to understand your consumer
Remember, one country does not necessarily mean one message. A good start is to think of them as markets (regions, provinces, tribes), rather than countries. The deeper a brand is prepared to drill to thoroughly understand each market, its nuances, customs and uniqueness, the more successful it will be.
World trends cannot be copied and pasted
Africa is sometimes behind world trends and sometimes ahead. How far differs from country to country.
Take, for instance, how vastly different internet penetration is in East Africa. In June 2016, Tanzania was at 14.5%. Kenya had 68.4% (the highest in Africa and above the world average). With internet access comes social media. A campaign with a strong social-media strategy will probably be more effective in Kenya than in neighbouring Tanzania.
Grasp the subject, and the words will follow
Don't just translate. The direct translation of the global message is often the root cause of the confusion. Instead, try to make sure the local marketing and advertising teams understand the strategy and ethos of the brand. Then give them the freedom to tell the story their way.
As the world eyes emerging markets for growth, the chance to be a pioneer in understanding the landscape, and positioning your brand with more than 1.2 billion consumers is narrowing. It is the brands that decide to make the investment now who will see good, solid, long-term gains in Africa.
The lie of the land
Who will be more of a competitive threat to you in future – WPP or IBM?
WPP.
Virtual reality – game-changer or overhyped?
It's too early to tell. At present, it probably still lacks the cost efficiency and ease of mass application to be a game-changer.
Are independent agencies at a greater risk than networks from global political shifts?
The political trend is moving away from the "global village", which networks were built on. What will this new world order demand? Maybe we'll see a move toward locally owned agencies that are more in touch with the pulse of the country. Networks might also find stumbling blocks in terms of free movement of personnel and elevated taxes on foreign labour.
The best work of the past year (not your own) is... Norwegian Airlines' "Brad is single". Innovative. Relevant. Simple.
At a glance
Founded: 2009
Principals: Rashid Tenga, chief executive officer; Cobus van Zyl, chief operations officer
Staff: 70 full-time staff; 100 mobile sales force; 500+ part-time brand promoters
Locations: Tanzania, Uganda, Kenya, Rwanda
---
Cobus van Zyl is chief operations officer at Aggrey & Clifford