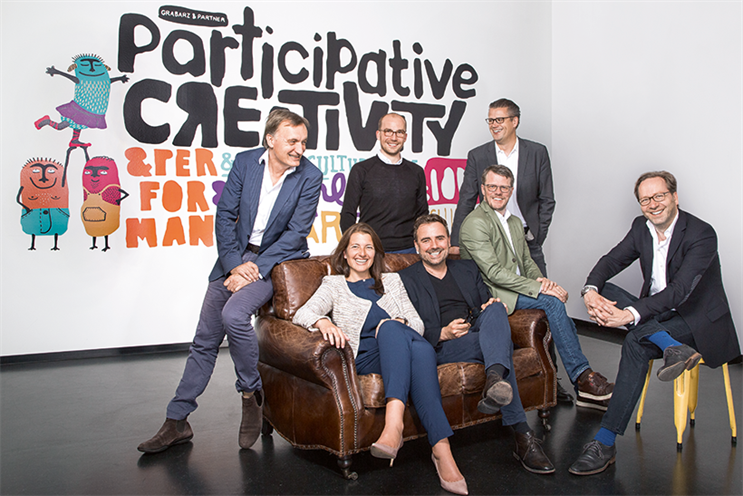 Being hit usually hurts. And anything that hurts captures our attention. Pain is an interruption to our routine. Suddenly, we can't function in the way we're used to.
And this is the aim of communication, too. To capture attention, to divert your focus to something specific, a brand or a service, say, and its benefits. But marketers move very cautiously. They're intent on doing everything right. Showing the brand in the right light. Appealing to the right target group in the right way. And, preferably, at the right time.
And all in a world in which we have one thing above all in abundance: content. About everything and everyone. In the age of the internet, boundaries are pushed every day.
Brands are being almost hesitant. They are quiet, thoughtful and usually correct. Even worse, they're justifying it to themselves by saying it's exactly the right thing to do because the relevant market research says so. Yes, market research: the tool that is currently not even able to predict the outcome of elections.
This turns brands into prima ballerinas in a boxing ring. As communication experts, we're all about selling the central values of communication: intelligence and awareness. Ever since Donald Trump's election victory, and probably earlier, we've known it is the method and not always the content of communication that is so important. The impossible is possible if you claim it loudly enough. In short: the battle zone has been extended as far as it can go. The impossible draws people in and gains a media presence of unimagined proportions.
Now this doesn't mean that every brand should immediately start kicking and screaming. But we need to be brave enough to try more things, because it's not just about my market and my competitors. Not about what we've done in the past and what the respective product category rules are. It's about the decisive step forwards. It's about asserting ourselves in an ever-increasing sea of content. About stopping power. About intelligently hitting consumers between the eyes – especially in the digital world.
We need thinking that turns our acquired knowledge on its head. Above all, we need courage. We must want the opportunity and not avoid the risk. An idea that is immediately approved internally is not a good one. It won't catch on. A good idea needs conflict and dispute. If a marketing manager asks himself or herself "Can I even show this to my boss?" or "How can we even implement that?", we're on the right track.
And when it comes to spreading the idea, we don't always need an exact target either. We want to surprise, to draw people in. We don't want to be granular, but great and amazing. "Talkability" is also decisive here. What would The New York Times report on? What message is so amazing that I'd want to share it?
"Emotive" is part and parcel of every brief these days, but I have the feeling that only one type of emotion is being asked for: one that doesn't really cause any pain. The type of pseudo authenticity perpetuated by urban types. Or, and it pains me to say it, the emotional environment of most marketing managers.
Our communication toolbox is huge, and we need to use it. We need to trust ourselves not only to be authentic, but arrogant, loud, dirty, rough, silent, sad, kitschy, smart or even scandalous. To break the rules
in order to get renewed attention.
"Ideas people like to share" is our motto at Grabarz & Partner and that's what it's all about. This is why our communication should not just be right and mundane. It has to cause pain, too.
Fearless predictions

Who will be more of a competitive threat to you in future – WPP or IBM?
IBM.

Virtual reality – game-changer or overhyped?
I have enough to do with the "real" reality; I don't need a virtual one.
Are independent agencies at a greater risk than networks from global political shifts?
Independent agencies are at greater risk because they can't spread it all over the globe.
The best work of the past year (not your own) is...
"The Swedish number". Sweden doesn't need a customer service team to praise its glory. Its inhabitants are its most honest and trustworthy representatives. What a big idea. Just imagine what this could do for a company: "Question? Please call an employee – the lines are open."
At a glance
Founded: 1993
Principals: Grabarz & Partner: Daniel Dolezyk, finance; Thomas Eickhoff, consulting; Ralf Heuel, creation; Stefanie Kuhnhen, strategy; Reinhard Patzschke, consulting; Grabarz zweite Werbeagentur: Tobias Clairmont, consulting; Daniel Dolezyk, finance; Hartmut Kozok, creation
Staff: 270
Location: Hamburg
---
Thomas Eickhoff is managing partner at Grabarz & Partner