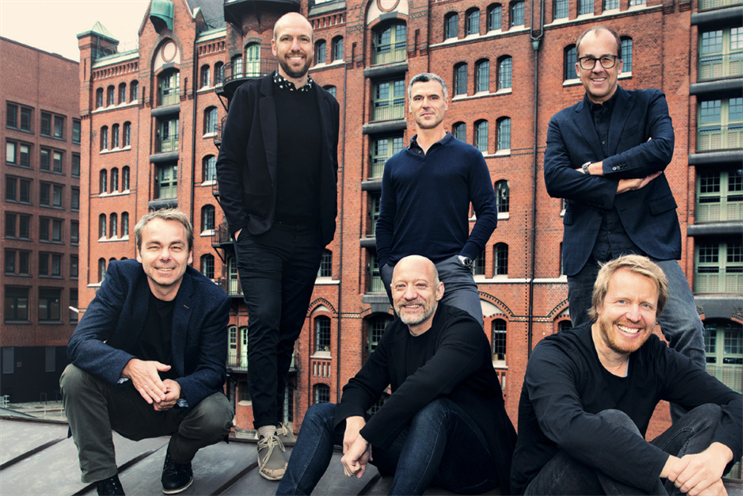 L et's face it: we communication people are living in a bubble. Granted, it's a big bubble. Some wise mind once said: "An advertiser's knowledge is as broad as the ocean and as deep as a puddle." Yes, we know a little bit about everything. Yes, we embrace new technologies. Yes, we are open and keen on learning. Still, it's a bubble. A bubble of self-reflection, self-adulation and selfpromotion. You can spot the bubble while following the conversations we spark in our little communication universe. Most of these conversations are about ourselves.
We sometimes even take advantage of our clients so that we can talk about ourselves.
Let me give you an example. There's a new buzz in Germany (and not only in Germany, I suppose). It's the 'customised agency'. Everyone builds one. It's usually built around a new client who wishes to be looked after by people who really care and who are perfectly chosen to suit their needs. It seems that the most important thing about building such a customised agency is to shout it from the rooftops. But that's not about customisation and it's not even about your client. It's just about yourself.
Why am I saying this? Because customisation isn't a big deal. In fact, it's not even worth talking about, let alone writing articles about it. Customisation is done by every one of us, every day. We're all setting up fitting teams for our clients. We're all building customised structures for them. If we didn't, our clients wouldn't be our clients for long. And by the way, I'm not even sure whether it is really advisable to force people into a culture of working for only one client.
But I don't want to go too deep into the 'customised agency' thing. It's just one example of our impulse to talk about ourselves. No topic is too profane, it seems. My point is that we just shouldn't do it. We shouldn't even talk about our clients. Instead, we should talk to them. We should spend every minute talking to, or thinking about, them. Or about their products. Or about the structures that get the most out of our work for them. We should do so because it's the only way for all of us to grow. Bragging won't make us grow. A funny Facebook post won't. Shouting out buzzwords won't, either.
Only our clients' growth will. So we should do everything to make that happen. Talking about yourself isn't part of that. I admit that it's sometimes hard to resist the urge to talk about yourself. Even the best of us do it sometimes. Take this article. I shouldn't have written it if I were to follow my own advice. I didn't, obviously. But you still can. If you ever plan on building a customised agency for your client, feel free to do so. But don't talk about it to anyone else but your client. Everything else would be a waste of time. And what's more – it'll keep you in the bubble.
Andreas Winter-Buerke – Q&A
Will you go to Cannes this year?
Sure. This year hopefully less rosé and more Lions for Germany.
AI: the best and the worst scenarios are…
Our smart agency robot will soon have worked out two valid scenarios.
What will you change in 2018?
Social media, content communication, classic brand presentation and PR are merging. We will continue to expand our expertise, with highest demands on Big Idea and the best people in the market.
The best work of the past year is...
Spotify's "Thanks, 2016. It's been weird." It says "We care for our users" in the most unique way possible. And it's one of the few works that uses data to create an entertaining and funny campaign.
Kolle Rebbe: at a glance
Founded: 1994
Principals: Andreas Winter-Buerke, MD account management; Stefan Wübbe, MD creation; Fabian Frese, MD creation, Ralph Poser, MD strategy; Lennart Wittgen, MD account management; Kai Müller, MD finance
Staff: 294
Location: Hamburg, Germany