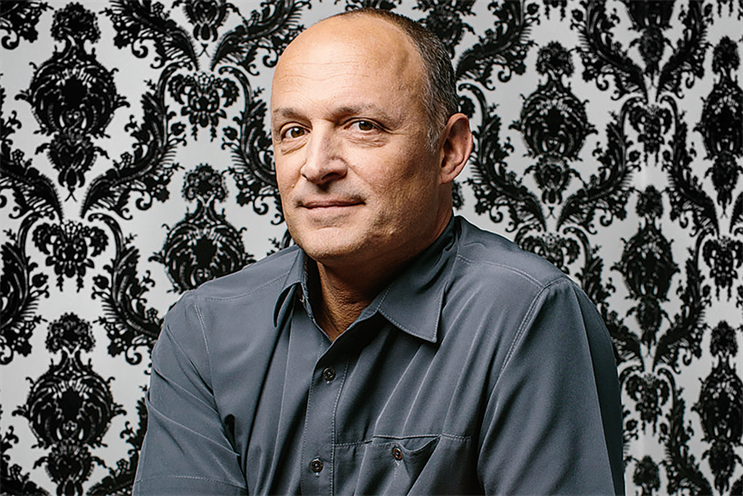 Since we opened our doors some years ago, we've been a different kind of agency. Partly, because we didn't actually understand all the machinations required to be a regular agency; partly as a reaction to the conglomerate agency we had come from.
But this different approach fostered a culture of collegiality, collaboration and comedy, which quickly grew at our agency. As we grew, it came to be codified as our shamelessly appropriated and reinterpreted philosophy of guanxi, pronounced gwan-shee, a Chinese cultural concept that suggests business dealings thrive on reciprocity.
Discovered on a drunken trip to Shanghai 15 years ago, guanxi, for us, encompasses three overlapping constituencies: staff, client and consumer. Establishing trust and camaraderie among clients and staff helps minimise competing agendas, raise efficiency, motivate openness, deepen insights and liberate creativity.
Driven to collaborate
Best of all, what drives client and staff guanxi is precisely what drives consumer guanxi. The habits of listening, caring and collaborating that work internally are no less effective when it comes to today's well-informed, highly sceptical, social-media-active consumer.
So, in an era when consumers can be "followers", "fans" and "friends", where customers want to first know what you represent, and the best young workers are looking not just for a job, but for inspiration, involvement and an extended family, our expertise in this so-called soft skill and dedication to its practice has turned out to be a solid operating principle.
Specific examples of guanxi in practice would have to include our temple of guanxi, the Tip – a penthouse space we acquired as part of our office space and which we painstakingly transformed into an indoor and outdoor bar.
Here, we host concerts, lectures, onstage interviews, art events, tastings and parties on a regular basis, inviting clients and staff, along with anyone else in the creative, business or non-profit community who wants to come.
The well-attended events, all of which are free, have not only helped recruit (and retain) some of our best co-workers, but some of our major clients – Esurance first heard about Duncan Channon through a music event at the Tip.
Focus on friendliness
To keep focus on the Gemütlichkeit [cordiality, friendliness], the one thing we avoid at the Tip is presentations about advertising.
In an effort to codify our belief in the power of guanxi, we created last year a unique technology platform for reviewing, retaining and inspiring our staff. Far from being an off-the-shelf software solution, this was designed from the ground up by the agency to not only more thoughtfully evaluate a person's work, but also their way of working, or their aforementioned guanxi.
The platform allows for each employee to receive a tailored, 360-degree review from six different peers across departments – all online and all anonymous. Supervisors now have a much more thorough and robust set of data with which to guide, course-correct and reward employees. As a result, staff believe their reviews to be more instructional and less subjective and because the reviews also take into account each person's cultural fit and contribution, they feel a closer kinship to those around them.
Ultimately, we believe the collaborative ethos of guanxi has led to our most important work. Successfully transforming brands is about more than just new ad campaigns; it's about understanding the nuanced wants and needs of many constituents, not just consumers.
Genuine collaboration is the mark of an agency which can make the deep connections upon which successful brands depend.
Eyeing the outlook
Who will be more of a competitive threat to you in future – WPP or IBM?
Neither. As a mid-sized independent focused on brand strategy and world-class creative, we feel more pressure from similar agencies, not multinationals.
Virtual reality – game-changer or overhyped?
Actually, the real game-changer will be augmented reality – digital information overlaid on the real world will radically transform marketing in the next ten years.
Are independent agencies at a greater risk than networks from global political shifts?
No. Our nimbleness and ability to move with, rather than react to, culture will keep us more relevant than larger networks.
The best work of the past year (not your own) is...
Subaru's emotional, values-based strategy stands out in an otherwise overly rational, tactical category.
At a glance
Founded: 1990
Principals: Robert Duncan, chairman; Parker Channon, chief marketing officer; Andy Berkenfield, chief executive; Michael Lemme, chief creative officer
Staff: 65
Location: San Francisco
---
Andy Berkenfield is chief executive at Duncan Channon