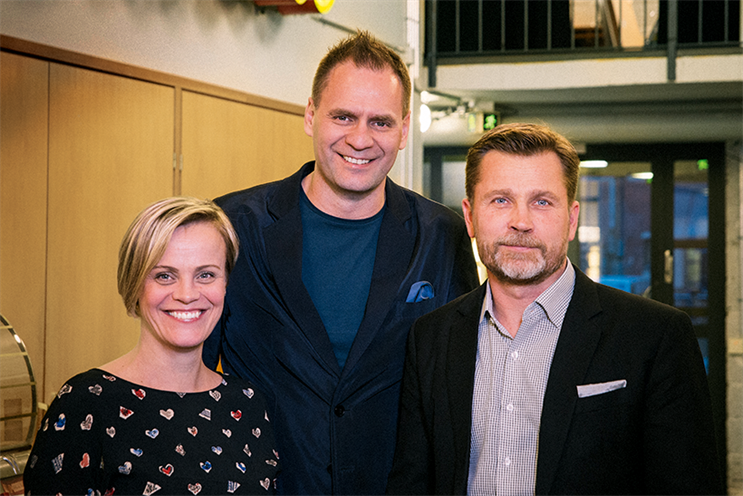 Regardless of your market, personal beliefs or politics, the landscape we operate in has changed dramatically over the past year. It is a time when polarisation runs deep and distrust of brands and media is at an all-time high.
As consumers seek truth and authenticity, we have experienced a seismic impact on our industry. The problems we are asked to solve relate to fundamental business challenges, not just pure creative communications.
Add to that the fragmentation of channels and unceasing rise of technology, tools and platforms, and it has never been more important for agencies to ensure their voice is heard in the boardroom.
Given the public mood, marketers have an opportunity to harness the power of technology and give creativity a purpose. Not necessarily to change world problems (that would be awesome), but to solve business problems beyond selling stuff.
New technology
So far, the excitement in 2017 is the impact of virtual reality, artificial intelligence and numerous other problem-solving and creative technologies. A quarter of consumers say they will purchase a VR product this year, which signals that the way we tell stories will be revolutionised, just as social and mobile altered consumer behaviour.
Brand owners also need to think about why they should use new technologies beyond the excitement of being new. VR is not mass market, but in time it will become just another touchpoint. It took radio 38 years to reach 50 million people; TV did it in 13 years, the internet in two. Facebook scaled in two years while Pokémon Go took two days.
So, innovation is important, but we must question the business imperative. Is it right for a brand's audience? Does it achieve a commercial goal? Is it just creativity for creativity's sake?
Too many agencies overlook developing a campaign based on a client's challenges in favour of delivering a big idea – one that has no business or audience purpose.
With multiple touchpoints, it is harder than ever for messages to hit home and spark the desired behaviour. To be successful, we need to get back to basics – the psychology of the consumer.
Within this shifting landscape, it is important to root client business intelligence with knowledge of consumers – their mindsets, behaviours, thoughts and feelings – to create mind-blowing creativity that stands out in a fragmented market.
A useful touchpoint
Take the example of elevator and escalator-maker KONE. With construction slowing in key markets such as China, KONE wanted to breathe new life into its brand and expand its maintenance offer. We went to KONE with the idea of "Machine conversations", a creative solution to launch its new 24/7 connected services with IBM's Watson Internet of Things platform. For the first time, people can listen to intelligent real-time machine conversations.
The elevators "talk" to the KONE Cloud and update it with their location and potential issues. KONE Cloud, which monitors elevators globally, then decides whether to alert a human about their performance.
Using real-time data from four elevators in Sweden, the US, Finland and the Netherlands, we set up http://machineconversations.kone.com/ to let everyone see and hear the elevators talk.
"Machine conversations" is bigger than an advertising campaign. It is a platform that analyses data and makes it understandable so as to inspire new business opportunities. It came about purely because we have the ear of the KONE C-suite and these executives recognised that creativity with a purpose could give their maintenance offer the attention it deserved.
Creativity with purpose is the alchemy of marrying a client's goals with insight and clever use of technology. Listen to the machines talk, it is uplifting for business.
On the horizon
Who will be more of a competitive threat to you in future – WPP or IBM?
Both. We'll always compete against networks but we are seeing competition coming from unconventional sources.
Virtual reality – game-changer or overhyped?
It is a game-changer in our storytelling arsenal. We created VR experiences for mobile network, DNA, in collaboration with the Finnish Olympic ski team.
Are independent agencies at a greater risk than networks from global political shifts?
Many brands value our unfettered creativity and agility to do cool things quickly and cost effectively. But you have to be big enough to weather the storms and be a meaningful choice for a global brand. We've reached that size.
The best work of the past year (not your own) is...
I'm a fan of the beautiful "The field trip to Mars" by Lockheed Martin. It is pure inspiration and uses technology in a very human way.
At a glance
Founded: 1991
Principals: Eka Ruola, chief executive officer and executive creative director, hasan & partners Group; Ami Hasan, chairman, hasan & partners and Perfect Fools; Panu Nordlund, managing director, hasan & partners; Ann Ystén, chief executive officer, Perfect Fools; Anna-Riikka Hovi, managing director, Frankly Partners; Niko Waaralinna, chief executive officer, Raw & Land
Staff: 170
Locations: Helsinki, Finland; Stockholm, Sweden; Amsterdam, the Netherlands
---
Eka Ruola is chief executive officer and executive creative director at hasan & partners Group