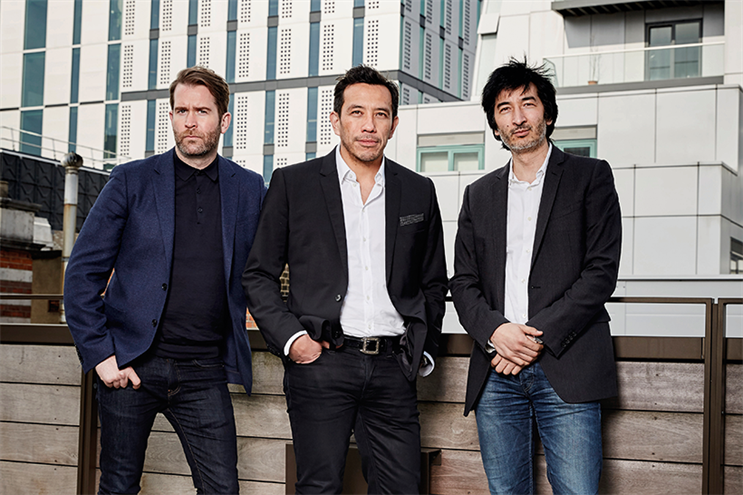 We are bored of hearing about disruption. It is so commonplace as to be ambient noise. Yes, we all know the world's largest taxi firm owns no cars, the largest accommodation provider owns no hotels, the largest media provider creates no content and the most valuable retailer has no inventory. We all know the waves of disruption will keep coming to our clients' industries. And that with artificial intelligence, this will happen even faster.
But all these market disruptions are exactly that. Disruption that will, again and again, be disrupted by new forms of disruption. And, of course, the advertising industry is being equally disrupted.
However, there is another very real disruption that has taken place that is all too in danger of becoming permanent. And it significantly affects our industry. This disruption is not within our industry by technology companies or management consultancies, such as Deloitte and Accenture, but rather to our industry. It is the fundamental crisis in consumer engagement and trust in brands, organisations, institutions and, even, government.
From the rising use of adblocking to scandals in fake news, from Brexit to Trump, there is not just a general lack of societal trust and engagement, there is a fundamental desire for change. The people have spoken. Their positions are clear. Sides have been drawn. You cannot sit in the middle.
So what does this mean for us all as apposite cultural-change makers?
Is it any wonder that consumers do not trust brands when too much of what the industry does is "painting the outside of the organisation's building"? A lick of paint on the outside and some wallpaper over the cracks inside.
The antidote to this mistrust and consumer disengagement is technically simple and costs nothing: demonstrate you are trustworthy and build an authentic and meaningful connection with consumers based upon the things that you mutually care about. Creativity is needed in how you convey a brand's purpose, rather than how you conceal a lack of it.
Purpose is the reason that an organisation exists. In the future, we believe a lack of meaningful purpose will be a reason why it does not.
This means taking a stand on the issues that matter. Our clients earn attention and create fervent fans when they accept they may also have challenging critics. Too many companies still try to occupy the middle because it feels safe and secure. Appeal to everyone and offend no-one. It is this thinking
that leads to being disrupted.
"Change is hard because people overestimate the value of what they have – and underestimate the value of what they may gain by giving that up," according to James Belasco and Ralph Stayer in their classic book on leadership, Flight of the Buffalo.
Be the challenger, even when you are the leader. That is what keeps you disruptive. Be independent in your pursuit of setting your brand's cultural agenda. Create culture, do not just reflect it.
What does this mean for us as a company? Well, our purpose is to inspire greater purpose in businesses. To help organisations identify, passionately pursue, and creatively convey their purpose. The clients we attract are change-makers with a purpose.
To give some examples, Vitality is a life-insurer. But its purpose is to help people live longer and healthier lives. Investec is a bank that has always stood on the right side of financial history, from apartheid to the absence of banking scandals.
SKINS sportswear exists to fight against any discrimination, prejudice and cheating in sport. If we cannot
do some good, we cannot do really good work.
Purpose is the fifth "p" of marketing. Unlike the other four – product, price, promotion and place – once it has been set, it should not really deviate and change. Your purpose should not be disrupted. Everything else will be.
An outspoken forecast
Who will be more of a competitive threat to you in future – WPP or IBM?
AI.
Virtual reality – game-changer or overhyped?
Once the costs come down and motion sickness issues are resolved, VR will start to sell. But, for us, it still looks like niche tech and will, ultimately, have niche application.
Are independent agencies at a greater risk than networks from global political shifts?
In an age of disruption, agility trumps size, culture is the greatest asset and the challenger beats the establishment. This is the age of the independent.
The best work of the past year (not your own) is...
MACMA's "Man boobs for boobs" – for shining a light on breast cancer and the inequality of social- media censorship between men and women. Bloody funny, too.
At a glance
Founded: 2013
Principals: Jason Foo, chief executive officer; Seb Hill, executive creative director; Ben Tan, executive planning director
Staff: 35
Location: Shoreditch, London
---
Jason Foo is chief executive officer at BBD Perfect Storm