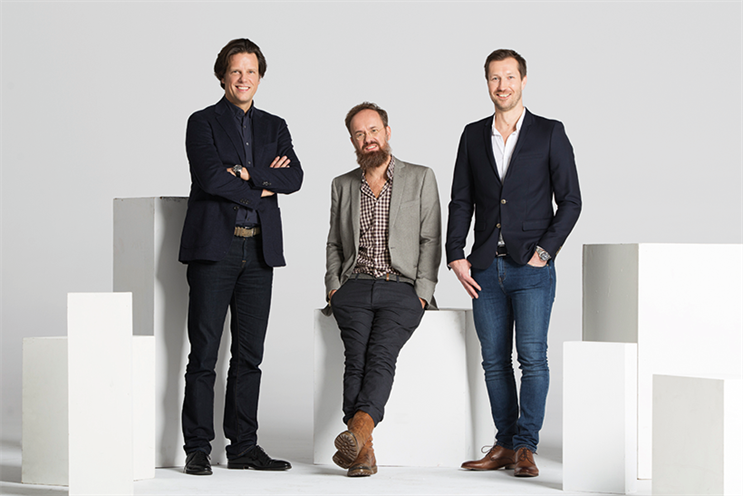 1. Customer centricity and personalisation
In the past, a product and a campaign were developed for as many people as possible. Mass advertising via a scattergun approach worked.
Tempi passati – to be ahead of the game today, we need the opposite: to successfully address individual consumers. Advertising is therefore experiencing a powerful shift toward personalisation. "Small Data", as described by Martin Lindstrom, and micro-segmentation will help contribute to this development.
This concentrated focus on individual customers, also known as "customer centricity", will even have an impact on product design. Experience and service provider worlds will emerge, where the actual product – the merchandise – will simply be one aspect of many. A car manufacturer will then sell not only automobile models, but also complex mobility solutions.
Those that are able to use their brand environment to inspire consumers will benefit from lifelong loyalty from customers who will possibly – for example, with Amazon Dash – buy the product again and again at the click of a button. In the marketing of the future, there won't be any room for "one-night stands".
2. Sincerity and authenticity
Authenticity was key in 2016 and will be even more so in 2017. We are facing times in which unbelievable, or even fake news, about companies and brands can ruin a million-dollar campaign in minutes. We have to understand that a brand itself is communication, simply due to the fact that it exists. So everything that a company does or doesn't do, says or does not say, will be part of its advertising.
Advertising is simply the efforts by a brand or product to convince consumers. Today, this includes every Tweet or post on social media, as well as every press release, or every product that is launched. Brands and agencies have to work in 100% alignment to make sure every message builds on the others, no matter who is internally or externally finally responsible.
It will no longer be the big budgets that rule adland. A commitment from a chief executive to support LGBT people can, for example, have a bigger impact on sales than the hottest Super Bowl ad of the year. We have to understand what people are truly interested in and what drives their minds – which is definitely not advertising as we used to know it.
3. Storytelling and motion media
People are fed up with content – there is simply too much of everything. They react irritably to a lot of what they see. They decide in seconds whether they find an offer good or dreary, to be clicked away or blocked. There is no more "in-between". The winners of 2017 will be those who understand how to captivate their audience with exciting or interesting stories.
If there is one typical characteristic in people, it's this: we love stories. Pictures and films are especially
well-suited to storytelling, because they can be consumed more quickly and intuitively than text. A worldwide ad trend using films and motion media will have an impact. Top work will be rewarded by a strong viral response.
4. Creativity and marketing technologies
The power of creativity will be better appreciated. This is because, let's be honest, the enthusiasm for the technically doable, measurable and automatable, which we have digitalisation to thank for, often forces creativity into the background.
Online marketing demonstrates all too well how a dominant belief in technology can quash any creativity and quality. For marketers, our first and ultimate goal must always be to ignite enthusiasm for a brand. In the end, it is a top-class, surprising idea that makes the difference – the competition can also operate technology. It is simply a great tool – no more and no less.
Four questions
Who will be more of a competitive threat to you in future – WPP or IBM?
IBM, as a prototype for high-tech firms seeing their future in the communications industry. It may include SAP entering into media, Accenture in platform-building or Facebook going creative.
Virtual reality – game-changer or overhyped?
VR is a game-changer for product presentations. It helps the car dealer to display models he or she could never afford to show, it enables the potential client to configure the car he or she always dreamed about and it is an entertaining learning device.

Are independent agencies at a greater risk than networks from global political shifts?
Generally speaking, governments are more in favour of locally rooted and mid-sized agencies instead of highly concentrated and powerful global networks that pay their taxes somewhere else.
The best work of the past year (not your own) is...
The launch of the BMW M2 with Gigi Hadid. It was surprising, entertaining and the first time VR was used as a central element in a widespread campaign.
At a glance
Founded: 1970
Principals: Florian Haller, chief executive officer; Dr Peter Haller, managing director; Ronald Focken, managing director; Dr Fabian Pru¨schenk, chief financial officer; Alexander Schill, chief creative officer
Staff: 3,400
Locations: 37 worldwide
---
Florian Haller, chief executive officer, Serviceplan Group; Alexander Schill, chief creative officer, Serviceplan Group; Markus Noder, managing director, Serviceplan International