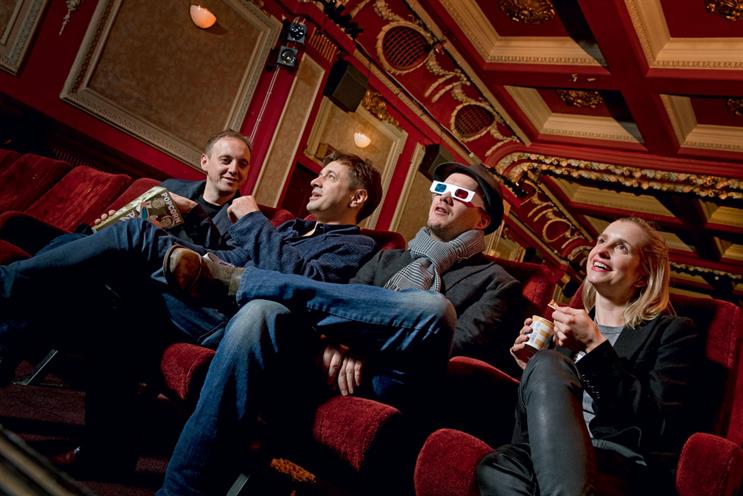 There was a time when the borders and thresholds of advertising were clearly defined. To wreak cultural havoc, an idea had to leap over the wall and escape. Only rarely did this happen.
But now there is full freedom of movement across those territorial borders. Our industry's ideas can compete for attention equally with the rest of popular culture. And that's precisely the challenge: we must now compete directly with everything else. We can no longer seek to invade pop culture. We have to create it.
So in a cultural climate where the bar is set by the likes of Breaking Bad, Serial, BuzzFeed and Minecraft, the question becomes: how good are we, really? And how good do we need to be?

Distribution as a creative discipline
It's not just about the idea. It's about how people will encounter it too.
Was there ever a commercial publisher that thought about the content at the expense of planning its distribution? Not one that lasted very long. And a whole new wave of social publishing brands is proving that very point right now.
Great distribution – getting things that people want to spend time with in front of them at the right time – is becoming more complicated. This is not only due to the proliferation of channels and platforms or the psychology of sharing; it's also down to social networks becoming paid-for gateways too. And the audience itself is made up of ever-more savvy editors, increasingly bored with being patronised and pushed upon.
Distribution cannot be an afterthought; nor can it be planned in isolation. And to do it well, you need to do it often. This is the starting point for brands behaving like publishers (not the endless creation of "stuff"). It's something that we devote a lot of time to at Gravity Road to ensure our communications are effective.
The publishing model
Changing your mindset requires thinking about "audience" rather than "consumer" – and understanding what they are (or might be) interested in rather than what you want to tell them. It requires a very progressive iteration of integrated thinking, but it will lead to brand ideas that are not just a vessel for advertising.
The creative process also changes: rather than blowing the budget on one piece of content, you constantly make, experiment, refine and measure a number of pieces of work.
A campaign is just a starting point. Production no longer finishes before the launch; in many instances, the two run in parallel and evolve. And the micro-packaging becomes as important as the creation itself – the thumbnail of a video post, the title of an article.
In fact, the title has become the new endline, with the ability to make or break the success of the idea. And it's this technical knowledge of how popular culture is formed that is vital if you are to influence it.
Make no mistake, the idea still wins the day. Creative brilliance is vital when you're competing against the rest of life – but now we can aim for brilliance on a broader scale. Why just strive for a Cannes Lion when we could be winning a Bafta?
Agency integrators v integrated agencies
So what makes this publishing model a difficult one for agencies to adopt? The past decade has seen the growth of splintered specialisms that have become so unwieldy that agencies are now focusing on how to reintegrate. In launching Gravity Road, we were free to integrate around a publisher-led model from the ground up, as there was no legacy structure.
The way we work with our clients requires us to take on the role of integrator, pulling together many distinct areas of their business, from marketing and e-commerce to corporate affairs and business development. Instead of the linear process of old, it's a constant loop as we measure and refine. And every time we create a new piece of work, we can draw immediately on deep, frequent expertise of what's going to work now – not just the sort of thing that might have worked six months ago. This gives us a direct feedback loop from connected culture.
It requires a different mix of disciplines, so inside Gravity Road – alongside the more traditional brand roles – there are national magazine editors and comedy writers, coders and platform experts. We are all client-facing practitioners who can answer the question in the room, and this means we are (hopefully) never wasting our clients' – or our own – time. We have removed the layer of "baton-passers" from the organisation and this allows us to invest squarely in diverse skills.
A new frame of reference
The borders and thresholds have gone. There is freedom of movement. Marrying creative brilliance with a distribution sensibility that does not rely on shock-and-awe media budgets – isn't that now our mission? To be effective, we must create things that people want to spend time with.
---
Katie Lee is the managing director at Gravity Road