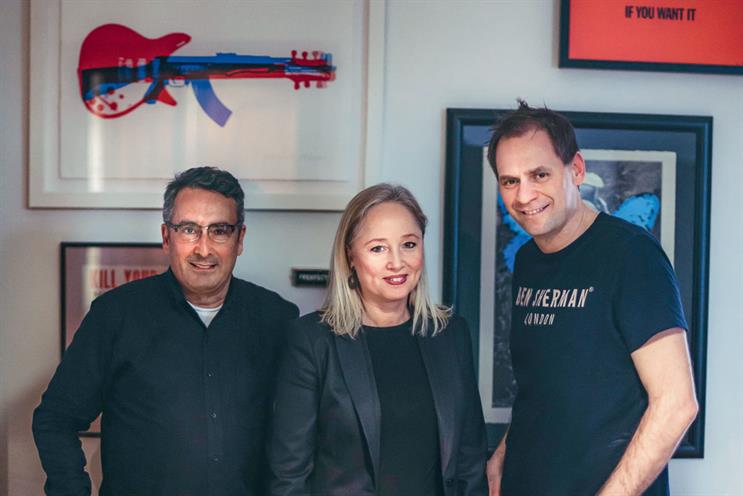 Every now and then, old and good are simply replaced by new and better. We can see this in our everyday lives: my new car is better than the old one; the same approach applies to a home or even a spouse. Things continuously evolve and we should be ready to embrace that.
The same principle needs to apply to marketing communication – because the biggest threat to the advertising agency is the belief that the business model that has worked for the past few decades will continue to work forever.
If we see change as a threat to our role and our industry, it will be fatal. Success in the new world is about agility and continuous evolution, not just for our clients but especially for us.
The future is about teams that can create brilliant content, send it out via all relevant channels and react to feedback within seconds. We have entered the age of conversation – an ongoing dialogue between brands and their audiences. That isn't a threat; quite the opposite – it's something that we should have desired for a long time.
The new model
This has a huge impact on both the agency model and the client's marketing organisation. In fact, the new advertising model will likely change from client to client because the needs of each advertiser are very different. The typical agency of record retainer relationship will become increasingly rare and the budgets we work with will no longer come solely from the marketing department.
The way forward is to follow our clients' and customers' behavioural shift towards digital and achieve true integration between traditional and digital services.
The fact is that digitising all that was once traditional requires a fundamental cultural shift at agencies as well as at clients. Shifting from discrete campaigns to ongoing customer conversations is no easy task.
We want to offer that flexible future. Our heritage comes from the digital side in the shape of Perfect Fools, as well as the creative advertising approach at Hasan & Partners. This is spiced up by consumer data from Frankly Partners, a consumer insight agency we founded a year ago.
We are used to handling both the project work that is so common in the world of digital production, as well as the building of long-term relationships that enable us to get under the skin of customers.
Only by showing that we truly get the new world and our clients' new business reality can we maintain the credibility needed to give advice on business-critical decisions. It's the only way to earn a seat at the boardroom table that so many agencies cherish but so few seem to have real access to.
We have entered the age of conversation – an ongoing dialogue between brands and their audiences. That isn't a threat; quite the opposite – it's something that we should have desired for a long time.
In our original home market of the Nordics, we are able to call up almost any chief executive and get a meeting. Not to talk about advertising but about growing their business. Surely every agency in every country should be looking to get the same access?
Last year, we didn't just expand geographically from one country to three, we also boosted our skillset by growing from 80 people to 140. Clients increasingly ask us to provide them with a menu of expertise in a variety of disciplines.
It's not just a case of simply adding units and skills but all of us working fundamentally as one team on a client's business. We go far beyond assembling diverse collections of specialists.
Our "one team" model ensures that, whatever expertise you need, we all work in unison. You have one point of contact and one creative lead but the power of 140 people and 20 nationalities.
Point of difference
We are still a small agency in the big scheme of things and we live or die by our point of difference. Unified teams across all the specialists in the Hasan & Partners family are key to that. This ensures that most of the budget actually goes on communication – not on internal bureaucracy and friction.
Our "one team" approach ensures that clients don't end up employing multiple account directors, planners and creative directors in different agencies, eating into tight budgets.
Global brands that already work with us, such as Polar, Lumene, Sonos and Adidas, know that our integrated ways of working ensure that what­ever expertise they need, we can provide it at a world-class level.
---
Eka Ruola is the chief creative officer and chief executive of Hasan & Partners and the chairman of Frankly Partners